In the last few seasons,
Fauve
has quietly and modestly put out dramatic, enticing, and eclectic collections that rival the finest European producers in their price point and during the same time period, they've turned their Chloe and Bronte lines into stalwart pillars of the brand. They don't have the size range that Fantasie boasts nor the volume of pieces that Freya can churn out, but I'd say that Fauve is Eveden's strongest full bust brand (Of course, I'm leaving the
unstoppable
Elomi out on purpose!). Fauve's recipe for success is simple; they recycle their basics at a balanced-not-boring pace and they aren't afraid of experimenting with their seasonal fashion. Let's take a look at the lovelies: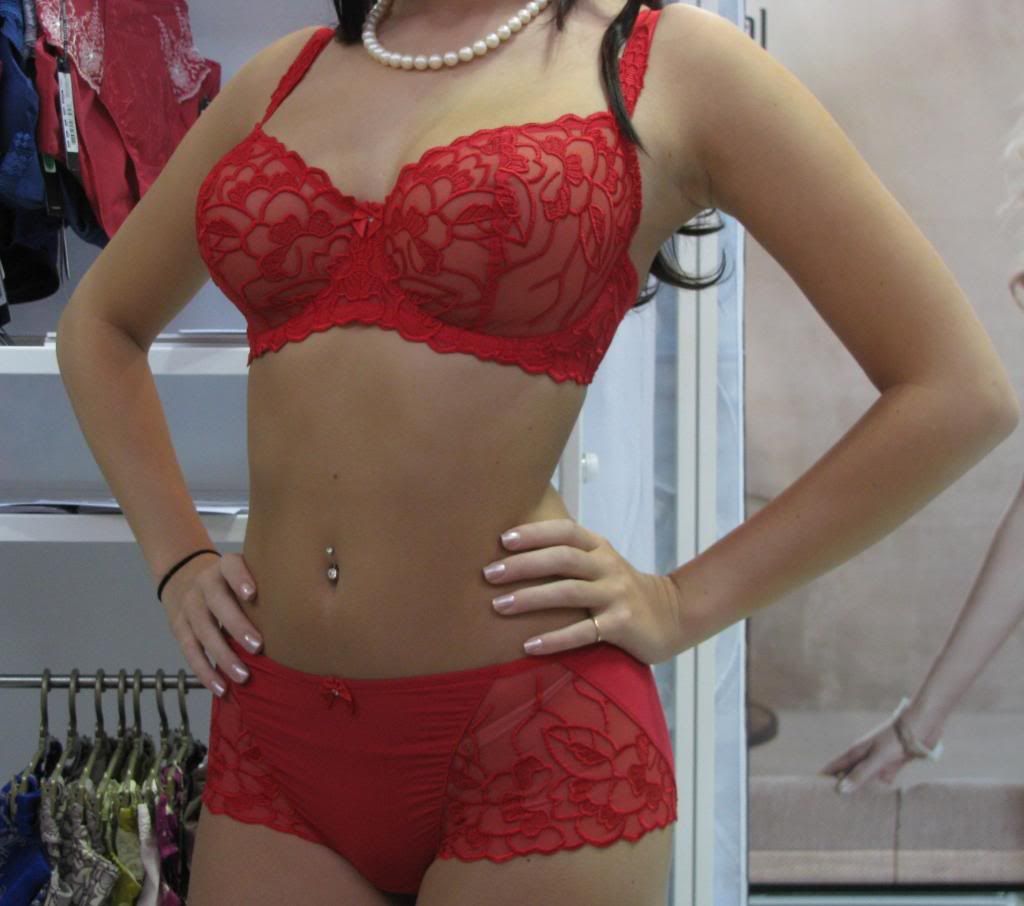 Chloe in Scarlet (November)
Le sigh
, the Chloe. Eveden has been talking this line up to me since it came out and from the looks of it, Fauve has a lot to be proud of. It only came out a few seasons ago, but Spring/Summer 2014 will offer five colorways with three continuities in White, Black, and the ridiculously sophisticated Mink alongside a Scarlet and Magenta fashion. The vertical seam demi is the one that really catches my eye -- look at how circular the profile is! -- but as I've pointed out before, the size range is more limited in Fauve's sheer halfcups. The more inclusive
balcony bra
is below and it's available 30-38 D-G and 30-36 D-GG.
Chloe in White (January - continuity)
Delphine in Sapphire (January)
Ugh, I'm a sourpuss when it comes to the Delphine because we've had a troubled history. When I saw it for the first time in February, it didn't come anywhere near my size (still doesn't), but it was a beautiful, damn hot design with swirling nipple embroidery. It was also sheer. As you can see above, it's no longer sheer and the embroidery has been flipped upwards.
I still can't quite get over it's transformation into yet another half padded style
, but the Sapphire is blisteringly pretty. There's also an Ivory continuity and
the Autumn/Winter 2013
Poppy which should be out now.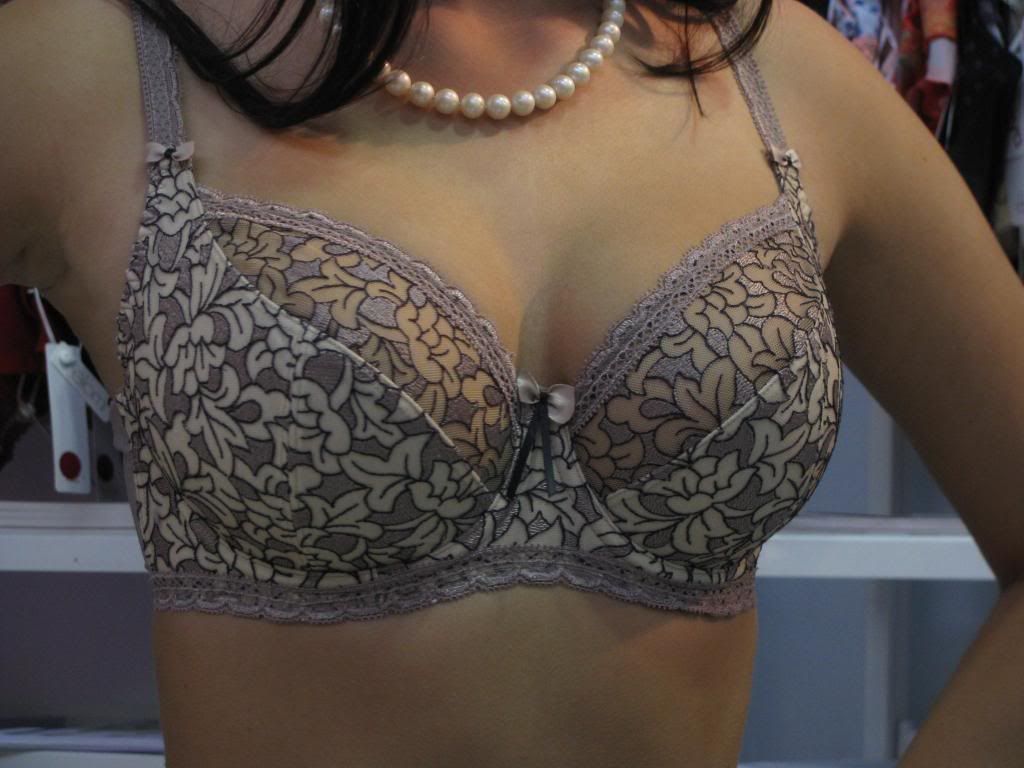 Lavinia in Taupe, Balcony Bra (February)
Half Padded
I'm guessing the Lavinia will be a "controversial" seller, but I think it's the classiest, craziest thing ever and it really communicates how Eveden collections are speaking to one another across their respective labels. Fantasie's silver Vivienne for S/S14 (another huge success!) calls back to the incandescent tones here and like Eveden styles can be -- when everyone is eating their Wheaties! -- it's a truly audacious design.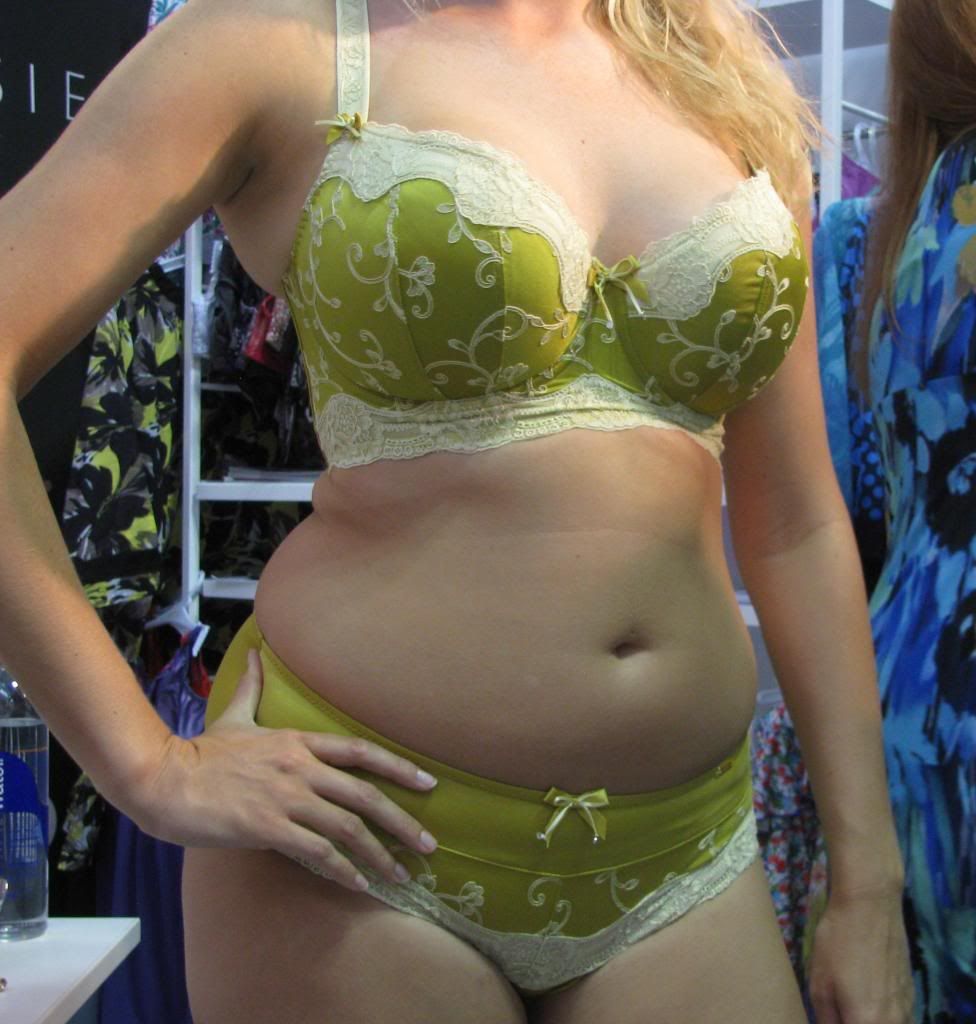 Speaking of courageous design choices, the Bronte is a daring, complicated and ultimately, very striking line. It was Fauve's first longline and they debuted it in
a smoking bright orange
, this season we'll see both a Jade and
Silver
and for next season, the Pistachio will premiere. Like the Chloe, it is a recent risky move that ended up being a bestseller for the brand and I want it in all the unusual colors it comes in, obviously.
Isla in Vintage Pink (April)
Isla embodies the balletic trend that was huge across the Spring/Summer 2014 season and I'm an enthusiastic fan of this push towards softer pinks, peaches, and ivories to replace the dull beiges that are sold as basics. They're prettier, more feminine, and it looks as if the designers are given creative free rein. I know the Isla won't be for everybody because of her uncompromising girlishness, but this line stole my cold heart.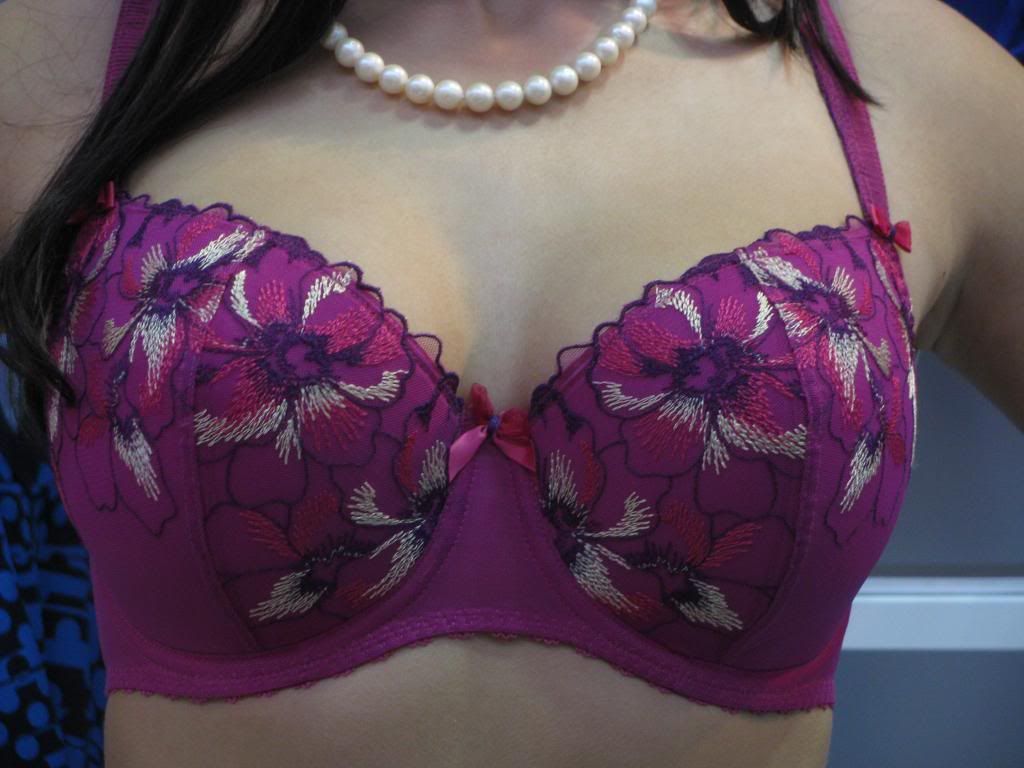 Anise in Magenta (May)
Along with the disappointing Delphine, I think the Anise is a bit of a blunder. It's beautiful and mesmerizing in person so that's clearly not it's problem, but it's another half padded, jewel toned and heavily floral embroidered style? I'm going to pass.
What do you think of Spring/Summer 2014 Fauve?
Are you wild about the Chloe and Bronte too?
What's your favorite???