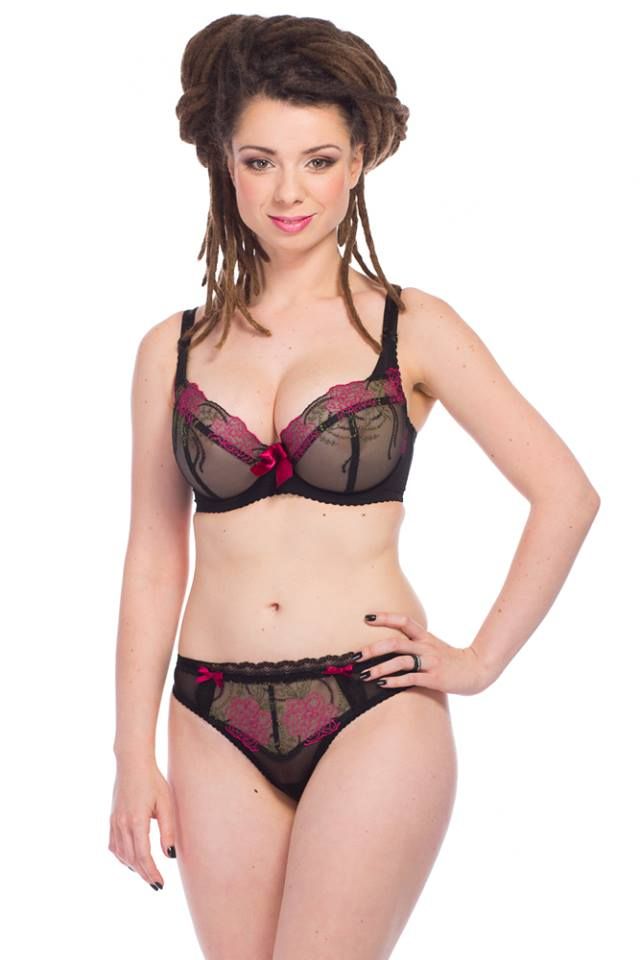 S Margo
Today, I'm proud to announce that Miss Underpinnings will be partnering with
Ewa Michalak
for their upcoming collection! The independent Polish brand has very,
very
generously sent me their entire collection for Autumn/Winter 2013 so I can guarantee Miss Underpinnings readers an exclusive first look at their new styles. As the lines are released, I'll be able to share my take on the fit, quality and design and like always, I'll publish tons of detailed lingerie photographs to oggle! In all seriousness, I feel deeply honored to work with a brand I've so long admired and I'm enormously grateful for their support and your ceaseless encouragement. I would've stopped blogging long ago if it weren't for your ever present cheers, passionate comments and the experiences and opinions you've bravely shared here. From the bottom of my heart --
Thank you.
And just to tease you, these photographs have popped up on
the Ewa Michalak Facebook page
so I think I'll be reviewing these sets soon...
HM Margo
If you're new to the blog, this will be my first partnership on this scale, but I feel completely comfortable in the relationship I've developed with Ewa Michalak. I've been a fan of the brand since I began blogging and
when I travelled to Poland
in March to survey the full bust lingerie scene there, I had a wonderful visit at their headquarters in Lodz. I had the opportunity to
talk with Ewa herself
, I shared
a sneak peek of their Spring/Summer 2013
styles, and I reviewed
the SM Malinka
and
SM Trefl
a few months ago. I'm impressed by their quality, superior fit and idiosyncratic design vision and I'm tremendously excited to begin this new project with them!
unidentified CHP set
unidentified S bra set