The Celene in "Blush/Coral"
I didn't get a chance to publish a "where we left off" summary for Masquerade because of the hullabaloo over Curve and the U.K. trip planning, but I can sum it up in one word -- boringsville. The Autumn/Winter collection was a lot of what Masquerade has done before and if you wanted it served up exactly the same way, then you'll have no complaints. However, I love Masquerade and I like to see new lines and colorways that are spicier, fresher, and matured from what's come before. I'm happy to report Spring/Summer 2014 is better -- it still has quite a way to go, but I was impressed with the development and new direction.
The Antoinette in "Sky Blue/Charcoal"
The Antoinette's recent history is a fantastic example of how Masquerade has revived itself. This line arrived for a sequel in Spring/Summer 2013 in a raspberry and brownish grey colorway which I liked alright, but admittedly, it was a little weird looking. Then, for the current season, it'll arrive in black and a shiny beige which I felt was tired and overdone. Finally, we have the "Sky Blue/Charcoal" for Spring/Summer 2014 which I find unexpected, on trend, and mesmerizing. It's a brilliant, beautiful turn around!
The Ardour in "Heather"
I find plunge moulded bras rather boring, especially after the explosion of the Deco this season, but the Ardour's "Heather" is quite lovely and unusual.
The Celene in "Blush/Coral"
I adore the Celene! This is "conservative" or "brand safe" lingerie done right -- Masquerade hasn't reinvented the wheel, stepped out in a bold direction or introduced a new shape, they've taken many familiar elements and unveiled a very pretty, appealing design.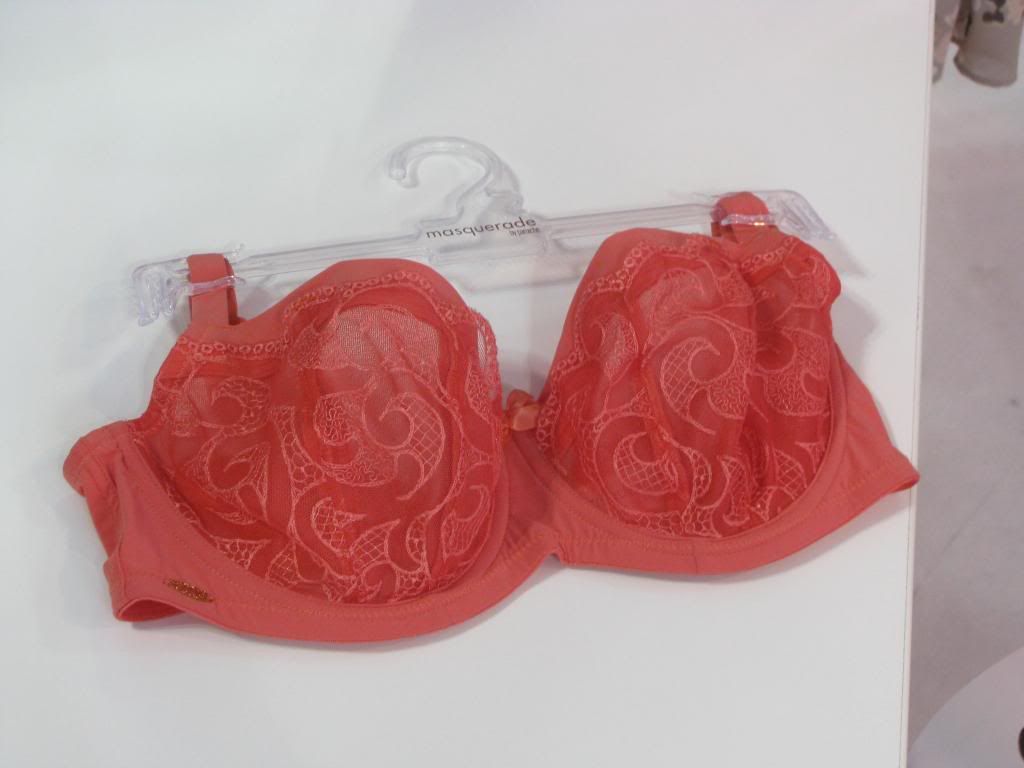 The Orla in "Coral"


The Hera in "Blush/Ivory"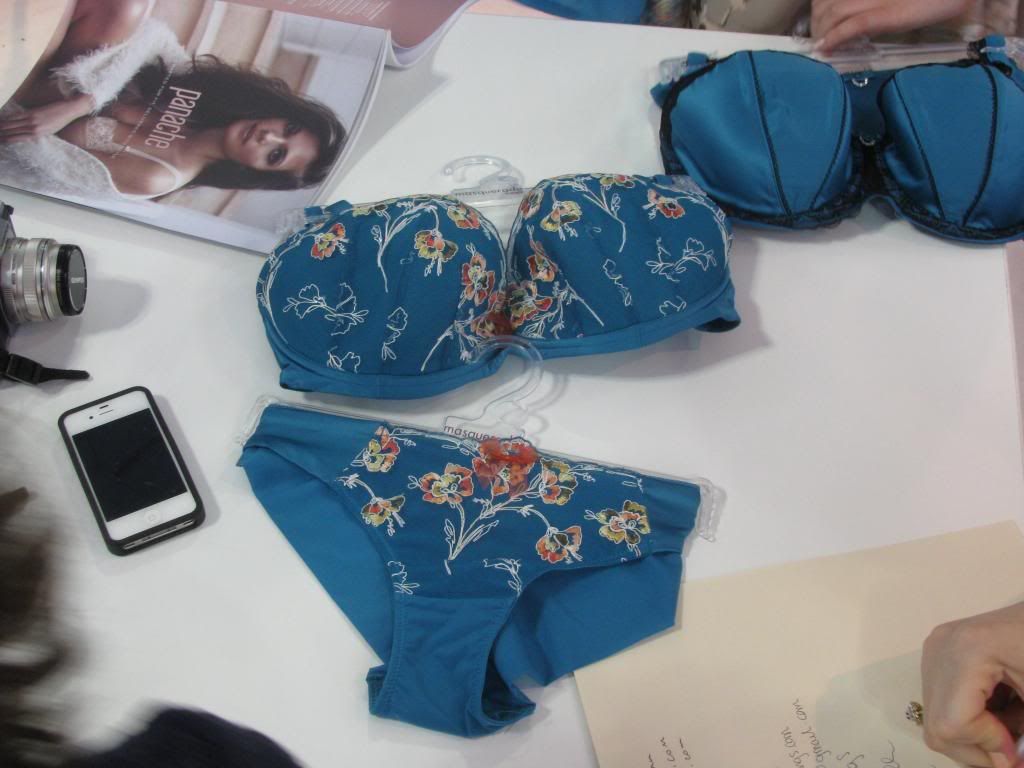 The Alice in "Teal"
...and this is where I think Masquerade reveals that they still need some work. The Utopia strikes me as an "obvious" choice, n'est pas?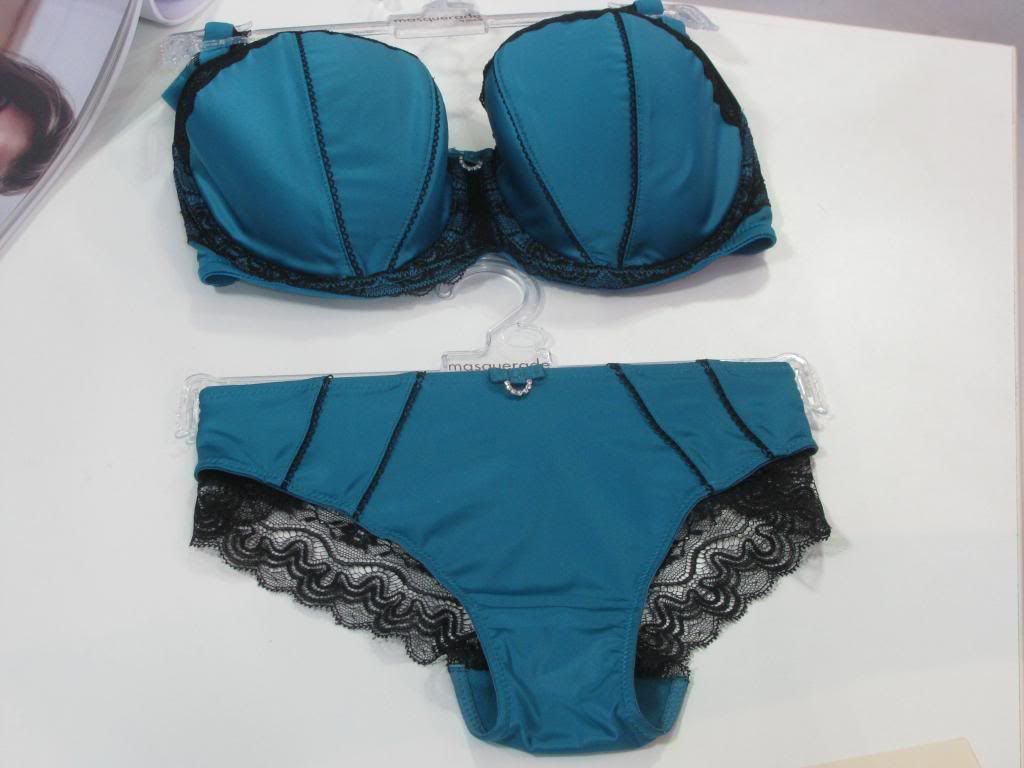 The Utopia in "Teal/Black"
The Angie in "Plum"