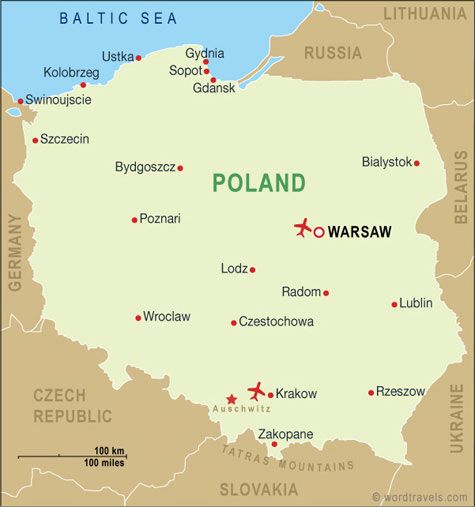 On Twitter last night, a reader and fellow blogger reminded me that I had talked about doing a fit comparison post for the Polish lingerie I've tried. I'm so, so sorry I haven't gotten around to this yet, I meant to conquer this months ago. I've been a bit timid because I absolutely don't want to sell myself as a Polish lingerie expert or dole out unhelpful advice. I also want to caution everyone that these sizes worked for me and to be honest, I don't know all the ways to describe my boobs that some bloggers refer to. But you can see my bust in the pictures and knowing your own shape, determine if certain suggestions would apply or be radically opposite. Either way, I hope you enjoy! :)
Currently Wearing:
Claudette Sophia Icon: 28G
Fantasie Rebecca: 30FF
Parfait Charlotte (2011): 30G
Recently Fit:
Empreinte Thalia (Underwire Balconette) & Melody (Underwire): 30E
Empreinte Melody (Padded Balconette): 30F
All of the sizes listed below are a reflection of how these brands fit and for most, I was fit by the owner, designer, or their fit specialist. In the case of Corin and Ewa Bien, I was in a company operated and/or larger stockist, with brand representatives signing off on every fit.
Key:
Samples refer to the sets I actually own which were all given to me by the brands themselves. Tried means what it implies, while I was traveling, I was additionally fit into those styles. Finally, I've italicized all the bra or sets I'm wearing in the pictures.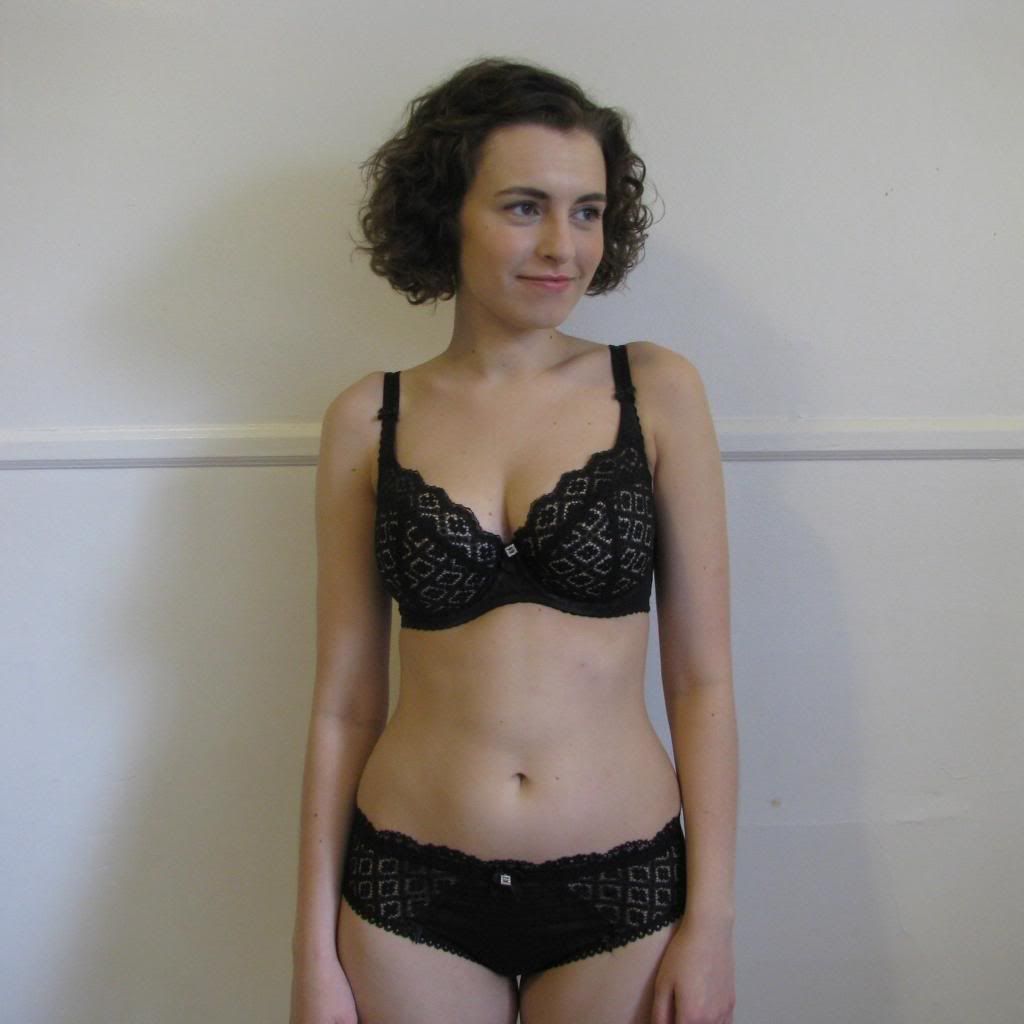 Ewa Michalak: 65G (Padded) / 65FF (Soft)
Samples: S Fiołek, Iwette, Lolitka (one unidentified red bra) & SM Malinka, Trefl
Of all the Polish brands I've tried, I've found Ewa Michalak's fit the most consistent, with Avocado coming in as a close second. For as long as I've been blogging, I've been on the cusp of a British 28/30" or Polish 60/65 cm band. I typically prefer the fit of the smaller size, to guarantee that if it stretches, it'll still work. However, the Ewa Michalak 65 was absolutely, unequivocally perfect and it's one of the best 30/65 bands I've found.
If you wanted to directly compare it to a British 30G, you could say that the padded styles run a full cup size smaller and the sheer bras are a true equivalency. This is
risky business
though, as we know there isn't a standard sizing system and we all have a different shape.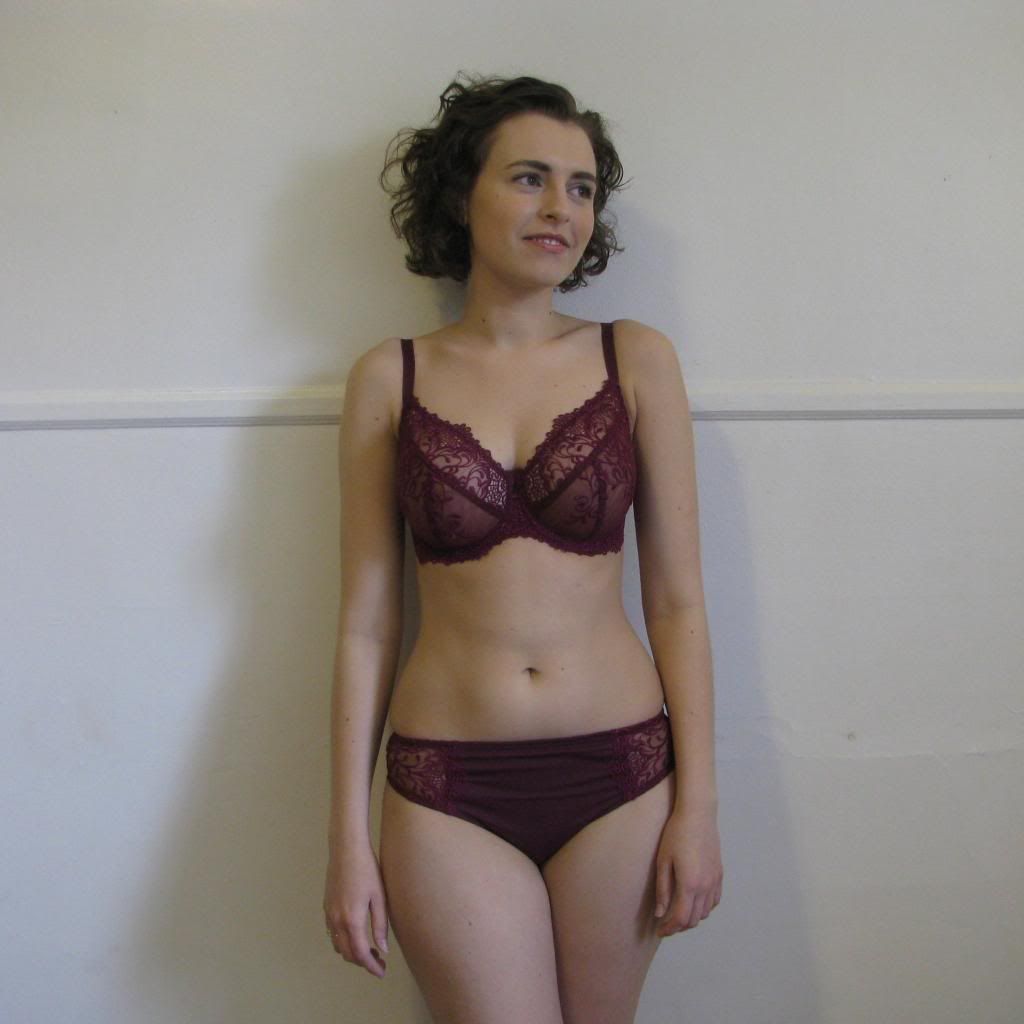 Avocado: 60H (60G)
Samples: Carmelia (Padded) / Nina, Luna, Kyoto, Vedette, Creole (Soft)
Tried: Chloe, Haiku, Annick in Love
Avocado has a range of bra styles which are characterized by one letter: A, F, K, etc. Each style offers a different construction, silhouette and degree of coverage. Of the samples I received, there was one size outlier: I took a 60G in the padded half cup K/Carmelia. There were some lines that didn't work out for me, the Annick in Love has a strong, restrictive trim at the top whereas the Chloe wasn't as flattering as the others. Be warned, the Haiku is absolutely stunning and it runs significantly smaller in the cups than any of the other styles.
Some of the bands were looser than others, which I think came down to material and time spent as stock. There were very tight bands (Nina) through to looser ones (Creole), but most of my samples were consistently and comfortably firm. Of all the companies I spoke to, Avocado felt the strongest that bands should be firm as possible to offer the best lift and overall fit.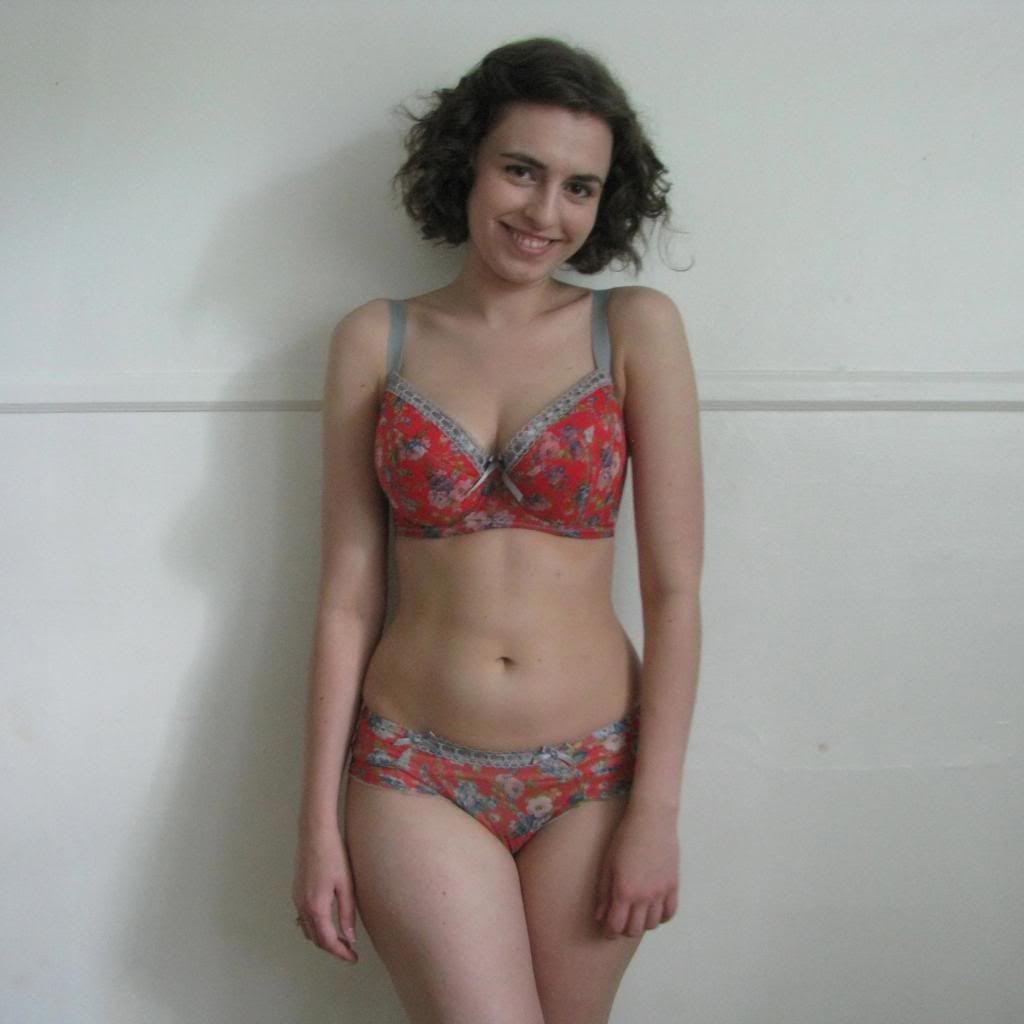 Comexim: 65H, ???
Samples: Nadin, Carmen, Geisha
Tried: Jennifer, Basic
Oh gosh, I'm still unsure about what size would be best for me in Comexim. Before I went to their workshop, I tried the Jennifer in a 65G (too small in the cups) at
Sophie Marel
and the Basic at Dopasowana (Stuck between a 60H-HH). Anna, the creative director and co-founder, fit me into 65H and I asked her if they were a little large in the band. She gently disagreed and I chalked my reluctance up to ignorance of her products.
Unfortunately, once I returned home, I knew they were too loose in the band. The bra's cups, during the course of the day, would tip open and the band would ride up. Comexim's bands are made from very comfortable, yet elastic material which in my experience, stretched easily. They also make two plunge varieties -- one with a lower top panel and another with fuller coverage -- so I think I may be a 60HH in those with less coverage (I tried the fuller version at
Dopasowana
). I've contacted Anna for advice on this issue, but she hasn't returned my emails.
Ewa Bien: 65G, 60H
Samples: Pares B111 (Three Piece Sheer Cup) & B130 (Sheer Half Cup), Pandora B230 (Half Padded) & B130
Ewa Bien bras have a reputation of running very large in the band and when I spoke to the company, they had taken the feedback and were actively trying to correct the issue. They've added tougher fabric to the band and strengthening details to the straps. I was initially fit into a 65G and like Comexim, the 65 didn't work out. Happily, Ewa Bien sent out the 60H to rectify the situation and it's perfect.
Samanta: 65G
Samples: Papillio #122 & #345, Enlil #142, Kirk #211, Neptis #330, Modesta #351
Tried: Regalis #925, Siva #333, Semi #335
I've posted a
Guide to Samanta's Collections
and to simplify, they make three different shapes with shallow, deep or very deep cups. I fit into both the shallow and deep cups, but I feel more secure with the deep ones. The very deep cups are newer and were not offered lower than a G in the 65 band, which is what I would've needed to fit these.
I'd say that half of my 65 bands fit comfortably (Papillio #122, Kirk, Modesta) and the other half have loosened quickly (Enlil & Neptis) with one that's now too loose (Papillio #345). The cut out key hole detail, which seems to be a classic detail for the brand, looks terrible on me. Since my breasts are closer together, this open triangle gets pushed out and I can see the interior side of my boobs at the bridge/center gore.
Corin: 65F
Sample: Karen
Tried: Beverly & Charlotte Half Padded, Xenia Padded
When I tried the Beverly, Charlotte and Xenia in stores, the successful size was a 65G (Great bras BTW!) and at the end of my trip, I was fit by their company store in a 65F. I do have a contrast in cup sizing so I must choose between a bra that's too big or a smaller one which will open up. As I remember, it was this difference which led to the cup switch. It's well worth noting that the 65G bras were all padded or half padded and the Karen is a soft three part cup. It could be, like Ewa Michalak and tons of other brands, there's a size difference between padded and soft cups.
The band is on par with my moderately loose Samantas and raises the question, would I want to see a 60 band from these companies to compare? The answer is yes, of course, but I'm comfortable now as is.
Alright, if you have any questions, let me know in the comments! But please remember, I'm not an agent for any of these brands so if you have specific/personal fit questions, it's best to ask the companies directly and/or take a peek at their size charts.