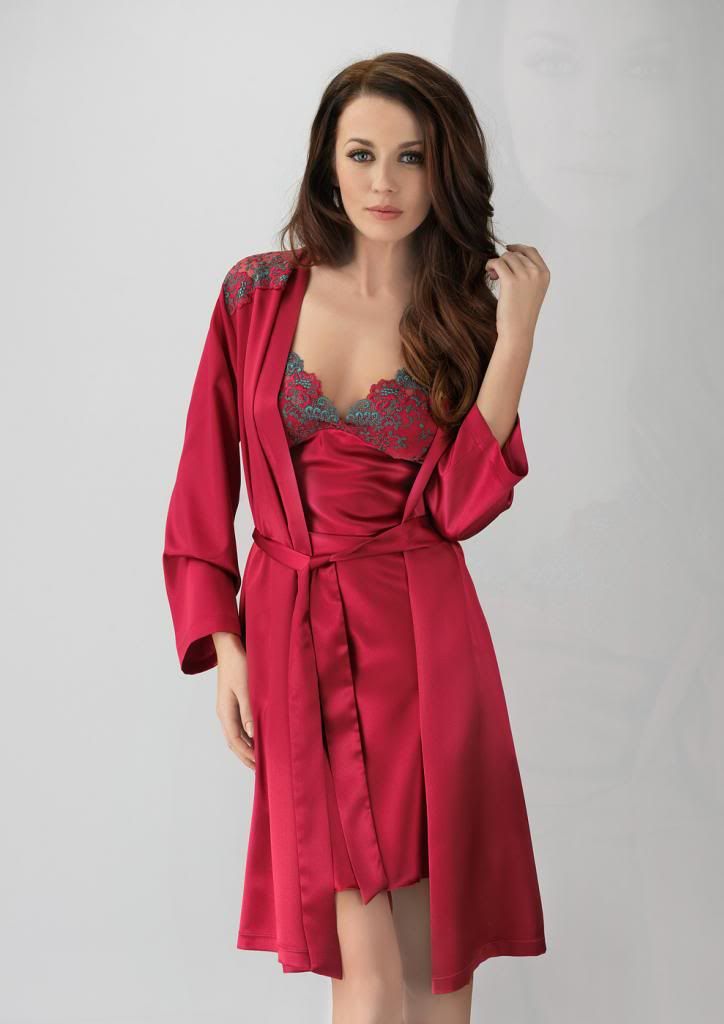 Lazurite (Fashion)



I have the utmost respect for businesses that show humility in the face of their mistakes, adapt to necessary solutions, and handle change gracefully. During my meeting with Mr. Hanczka, Corin's general manager, he openly admitted that his company has gone through these moments of growth and needed to reinvent itself to succeed. Other companies should take note, Mr. Hanczka's tactic has worked out wonderfully. Corin was well stocked at every lingerie boutique I visited, with one storeowner clarifying that Corin was one of the top brands in the nation. When I tried their products on, Corin proved to be one of the most reliable producers, with successful fits throughout varying shapes or styles.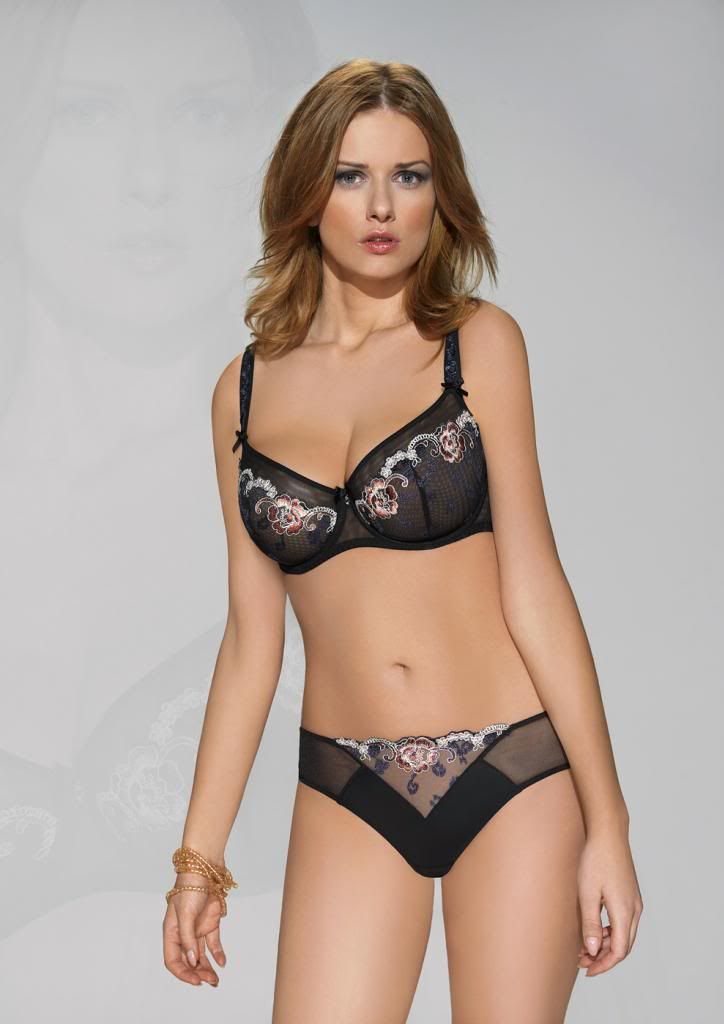 Bella (Fashion)
Corin began production seventeen years ago, with the intention of keeping the business local and targeting the national market. But only a year later, they started to consider exportation and swiftly procured a stand at the world's largest lingerie market, Salon de International de la Lingerie, in Paris. By 2000, the company had experienced tremendous success with their signature shape, a padded push up, yet the rest of the business felt adrift. Corin hired a French-Polish consultant, who had formerly worked at Simone Perele, to advise and guide them into a new phase of their business. She recommended they move away from the push up and insisted they shift into the full bust sector.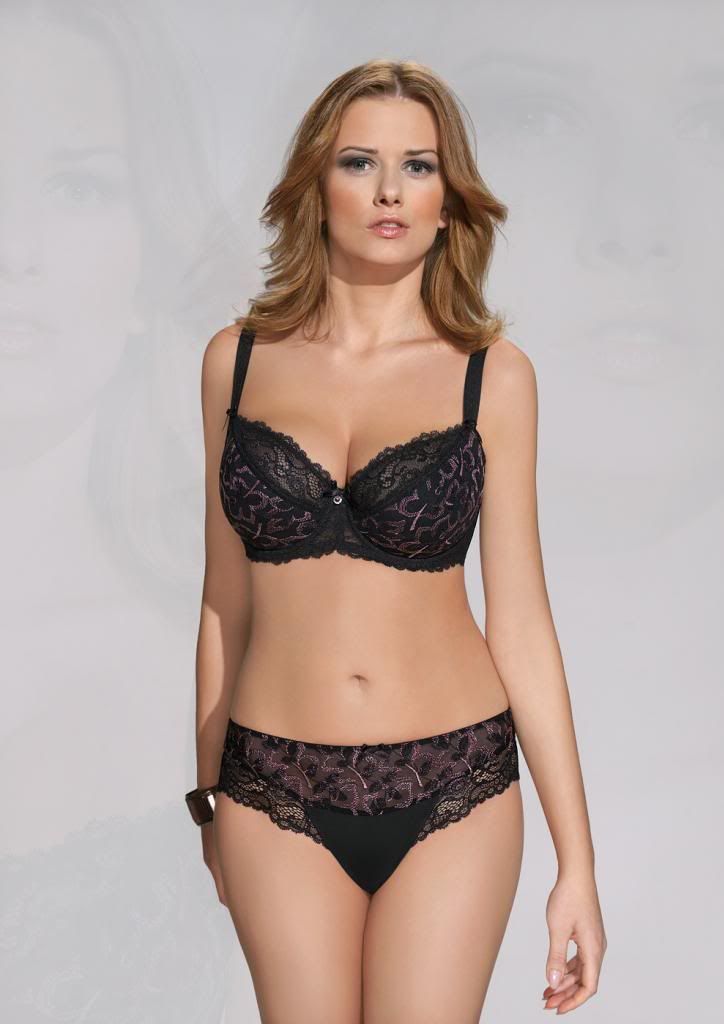 Christina (Fashion)
Since shifting their concentration, Corin has thrived. The key to their success, Mr. Hanczka explains, resides with the number of returning clientele. Corin customers are loyal and, once they've tried the brand, have a tendency to stick with it throughout the years. Instead of resting on their laurels, the company continues to set the bar higher. They launched a study -- entitled the Perfect Bra Project -- which analyzed how a bra's fit increases or reduces tension on women's bodies. Rather than relying on self-report, the project's engineers and doctors used thermal imaging to help Corin construct a more comfortable bra. They've now integrated the research into their current lines.
Selene (Fashion)



In addition to their dominant position in Poland, Corin has a strong international presence. Russia is their largest market and the company finds it equally easy to cooperate with their other neighbors in the Baltic countires, Ukraine, and Czech Republic. Mr. Hanczka credits his wonderful distributors with other exporting milestones; they ship their products to Canada, Israel, and Lebanon. For years, Corin's push up bras were available at Intimacy stores in the U.S. Since the Belgian conglomerate Van de Velde -- purveyors of Prima Donna and Marie Jo -- have acquired the stores, Corin has yet to be reordered. They had a booth at Curve in February, where I first encountered the company, and are actively seeking to introduce their collection to the American market.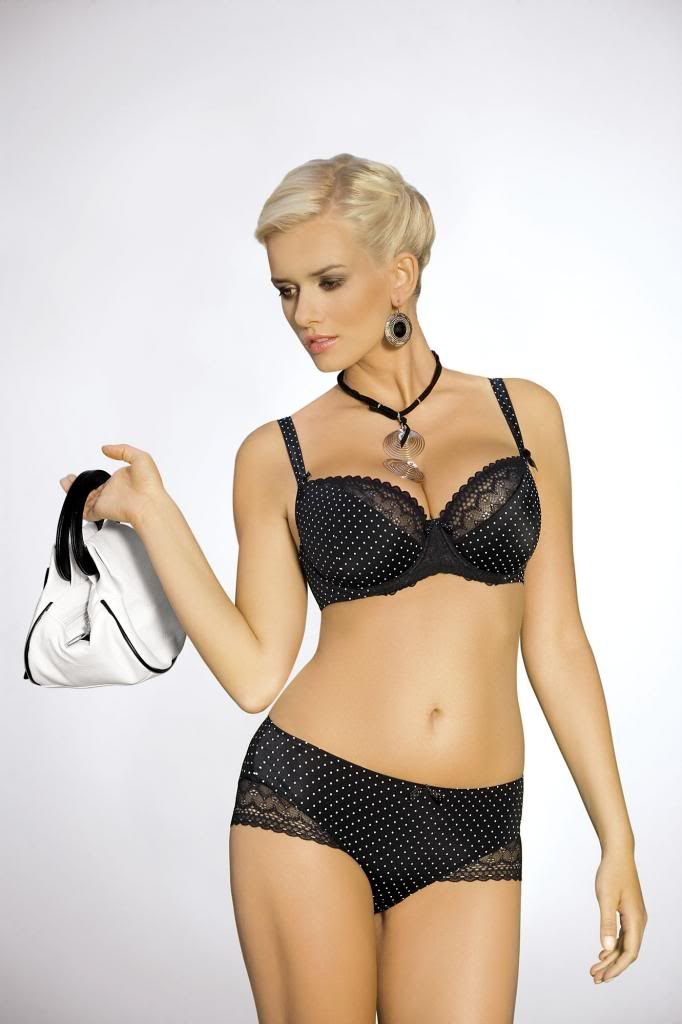 Beverly (From Corin's youth orientated brand, Speciality)
Xenia (Continuity)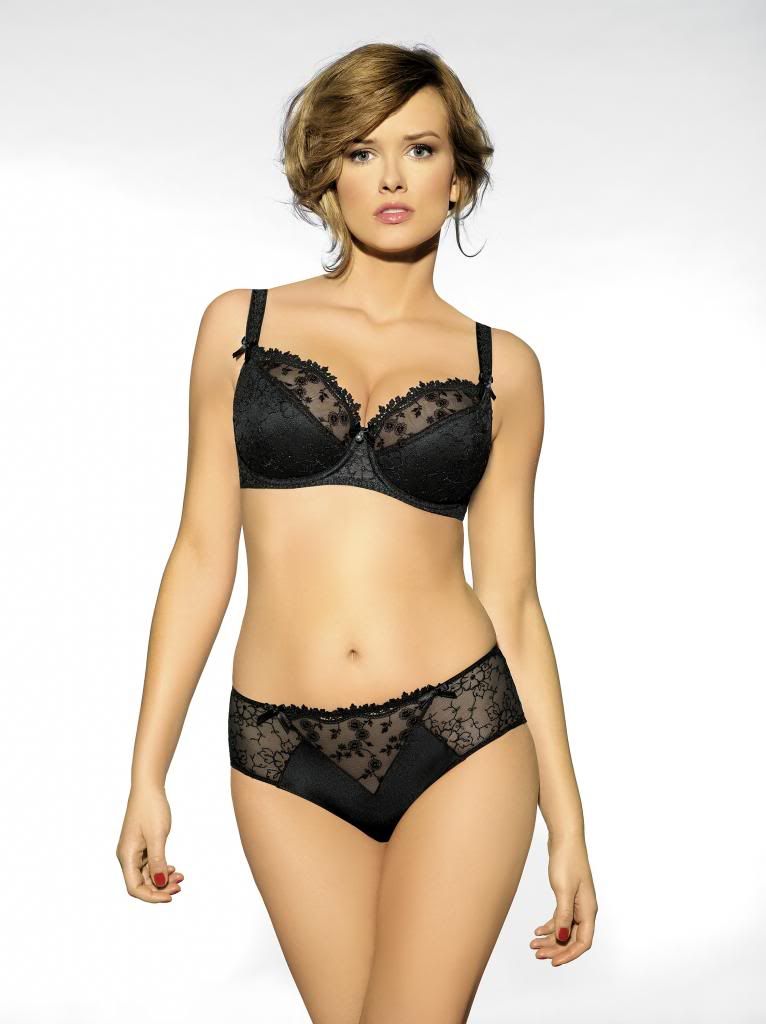 Charlotte (Continuity)
Wow, I never thought I'd write these words on Miss Underpinnings: I'm more enamored with Corin's basics than their fashion. All the sets are absolutely gorgeous and well constructed, but I prefer the intricate details and superior fit coupled with a single color or quieter combination. The Beverly's dainty polka dots were to die for and I am obsessed with the half-padded shape available in Poland. All the brands who produce beige padded bras claim that theirs is the most comfortable and I don't believe half of them. But Corin's Xenia was a surprisingly phenomenal fit, the ideal amount of coverage, and I have to admit, very comfortable. Finally, the Charlotte looked like there were vines crawling up my boobs and I thought that was so,
so
sexy. I wish I had bought all of them, but who knows, maybe we'll see them on our shores soon...
Size range: Smallest band is a 65, largest is a 95. The smallest cup is a C and their fullest is an I.
Company approved personalized fit: 65F.
Founded: 1996.
Claims to fame: Worked with doctors and engineers to create a bra that fits more comfortably. One of the top brands in Poland.
Aesthetic: Something for everyone: elegant designs, old world details, funky color contrasts, and youthful minimalism.
Availability: Dwindling push up stock in Intimacy stores. No international ordering. Actively interested in finding American partners.