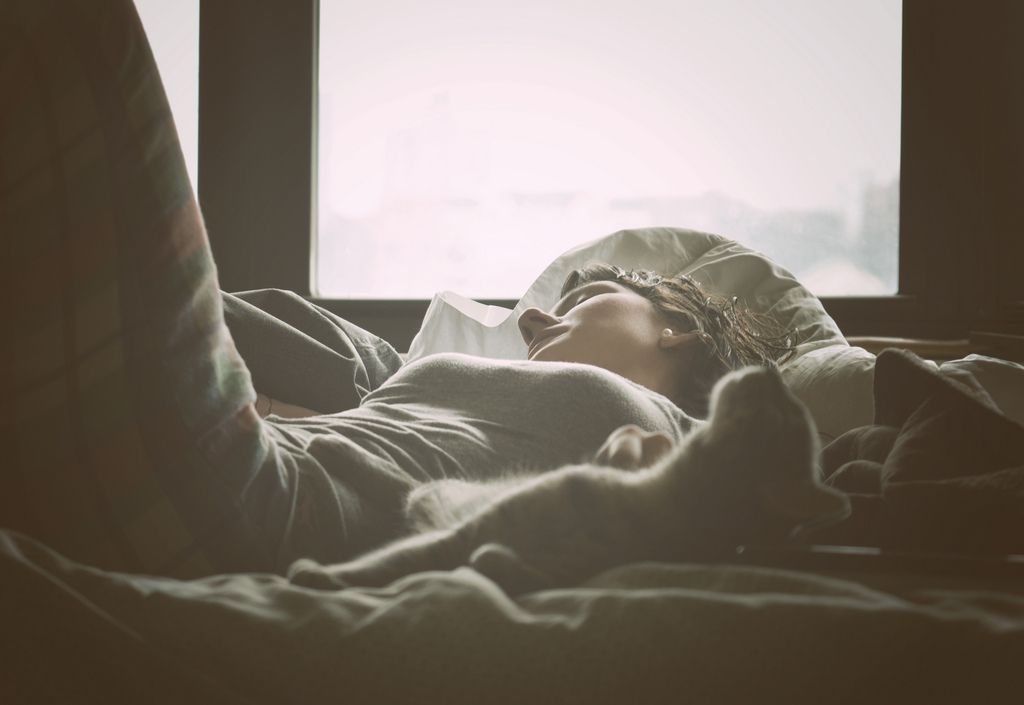 I'm digging her pajama bottoms.
Around Valentine's Day and Christmas, a million posts go up exclaiming which pieces of lingerie would make the perfect gift and God knows, I
eat those up
. However, what about the other 363 days of the year? Why aren't their lingerie lists for when you're unemployed or when you're mad bloated on your period or when your current "boyfriend" happens to be a fictional character in a tv show? Forget the sexy stuff and the cute frills or bows, I'd like to share what I've
really
been wearing for the last six months. Truth time, bitches.
Bravissimo Vest Top
If these come in your size, do yourself a favor and buy one of Bravissimo's wirefree tops right away. I got mine last August when I went to the U.K. and I've worn it at least once every week since then. They're perfect for Netflix bingeing, lazy grocery shopping or any other time you're sure you're in for a long, thoroughly unproductive day. Remember that insanely soft hooded sweatshirt you bought in college? You know, the one with the name of your alma mater scrolled in all caps across the front? Yeah, it's like that, except it's for your boobs.
Maternity Sleeping Shirt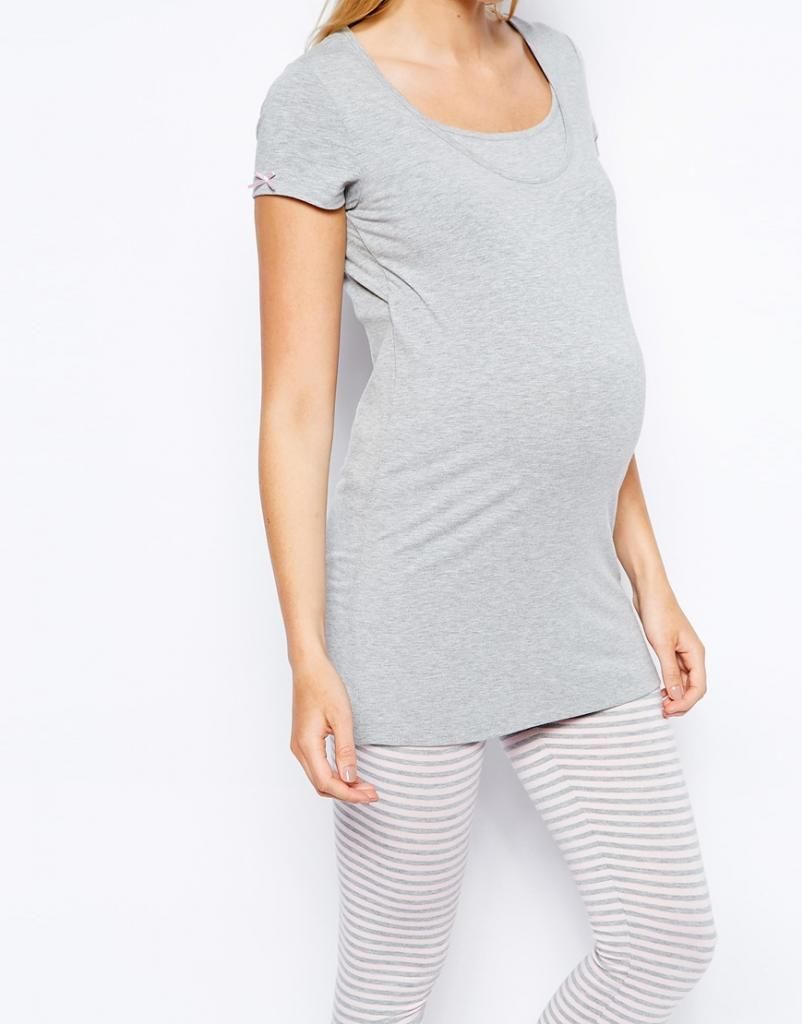 Again, the one my mom bought in 1987 is sold out, but the cute set above is from ASOS.
Did you think maternity loungewear was just for mothers!? Hah! Lately, I've been wearing the sleeping shirt my mom wore when she was pregnant with me. CRAZY, right?! I don't know how it's survived the last 26+ years, but it works. It's like wearing a cotton blanket around the house and it's so oversized, it covers my bum. It also telegraphs that "I'm-definitely-not-leaving-the-house" vibe that comes with depression or a broken heart.
Black Leggings
When I'm in the dark times, it's as if pants have never been invented and leggings are the only acceptable thing to wear in public. Mine are so worn in that they feel like a second skin and when I inevitably end up eating meals in bed and spilling the contents in my lap, the stains
almost
disappear.
Panache Sports Bra
I should do a proper review of this sometime because I love it, but damn, it's a little hell demon to get on. Once it's on though, it's not coming off! Like a back brace or orthodontia, the Panache Sports Bra fuses with my physique so completely that it doesn't feel as if I'm
wearing
it. It becomes an extension of my own body, like Wolverine's claws or Spiderman's web shooters.
Your Ex-Boyfriend's Graphic T-Shirt
I live in a wonderful small town where everybody's nice to one another and it's awesome, except when I hate the world and don't want to say hello to my third grade teacher in the pharmacy when I'm picking up my antidepressants. During those outings, I need clothing that nonverbally communicates my aggressively anti-social feelings and I've found that t-shirts with conferential rap lyrics work wonderfully. My hometown acquaintances are far less likely to approach me when I'm wearing a Tupac tee that reads, LIVE BY THE GUN/DIE BY THE GUN.
[Side note: I snagged my graphic tee when I was dumped and I have no regrets because Break Up Code clearly states that whoever wore it the most gets to keep it. Wearers keepers!]
Silk High Waist Underwear
Like the slimming black leggings above, these high waist briefs trick me into thinking that my steady diet of ice cream, cereal, toast and pasta hasn't made me gain weight. Denial is for winners.
[Photo Credit: <a href="https://www.flickr.com/photos/nathancongleton/6857290985/">Nathan Congleton</a> via <a href="http://photopin.com">photopin</a> <a href="http://creativecommons.org/licenses/by-nc-sa/2.0/">cc</a>]
Your turn! What do you guys wear when you're depressed, sick, agoraphobic or otherwise indeposed?