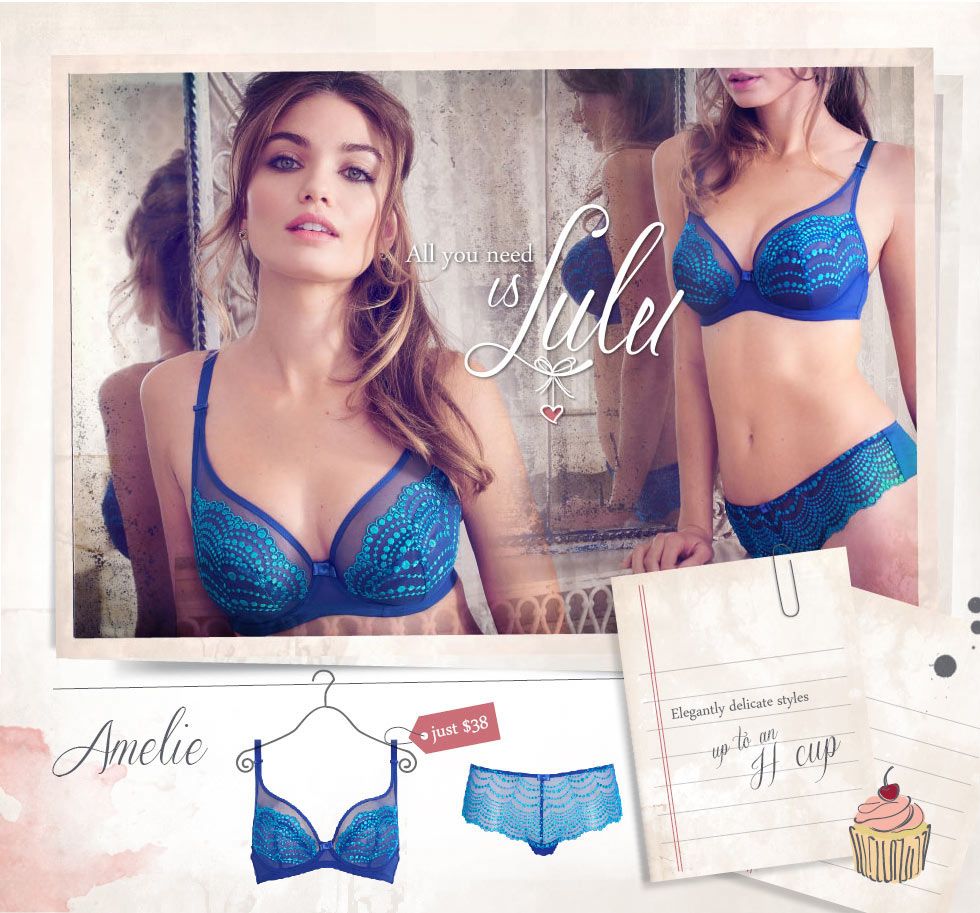 Since I took an extended break from blogging, there have been a number of exciting developments in the world of full bust lingerie. And I've got to hand it to Figleaves, their new in-house label,
Lulu Tout
, is definitely one of them! I had the opportunity to get a look at the entire collection a few months ago and I left the preview feeling mighty
impressed
. The collection includes three lines which all deviate into two separate colorways -- the teal green or grey Coco Lace, the electric blue or black Amelie and the monochrome or purple Fleur Rose. Granted, it's a small debut, but in so many ways, it's the budget brand I've been waiting for. Shall we oggle more prettiness?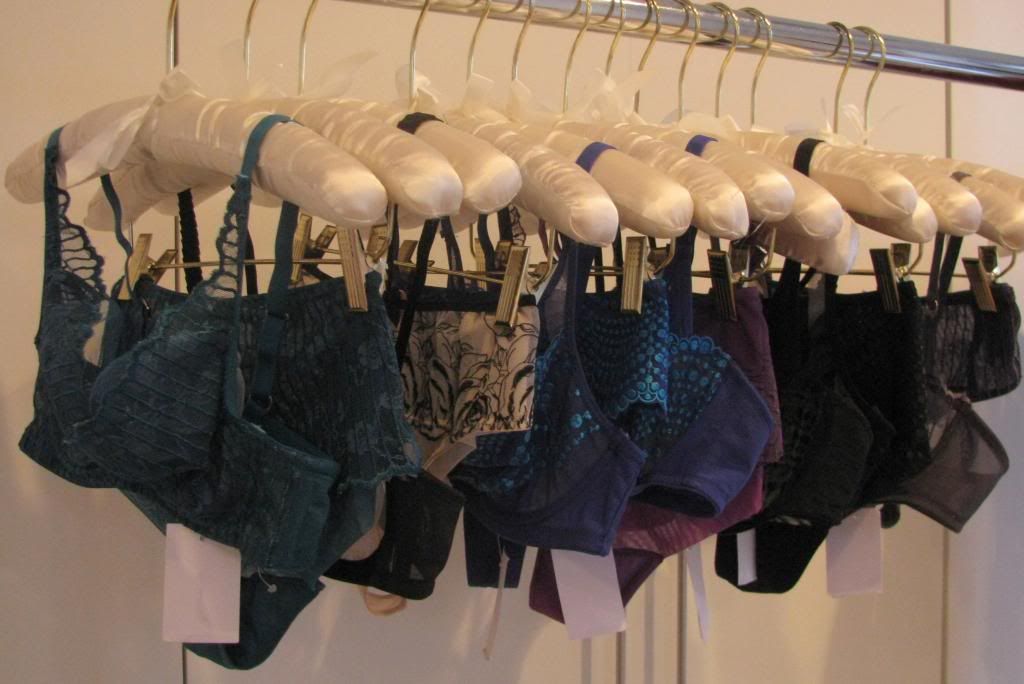 I'm all for inexpensive products that look classier and more luxurious than they are (I get unabashedly excited about trips to Tarjay), but in the full bust size range, it's incredibly hard to find modestly priced lingerie that truly works. However, I've had great luck with the
Midnight Grace line
from Figleaves so when I learned the online retailer would be debuting a slightly more
"middle market"
DD+ collection, I was pumped. Lulu Tout was inspired by the whimsical loveliness of the great French brands like
LOU Paris
,
Huit
,
Chantelle
and the Francophile label,
Mimi Holliday
. Unfortunately, as enamored I am with that aesthetic, the $70+ price tag doesn't always fit into my budget. Lulu Tout resolves that conundrum with bras priced at just $38 and matching shorts or thongs for $24 and $25 respectively. Can I hear a "Hallelujah!"?!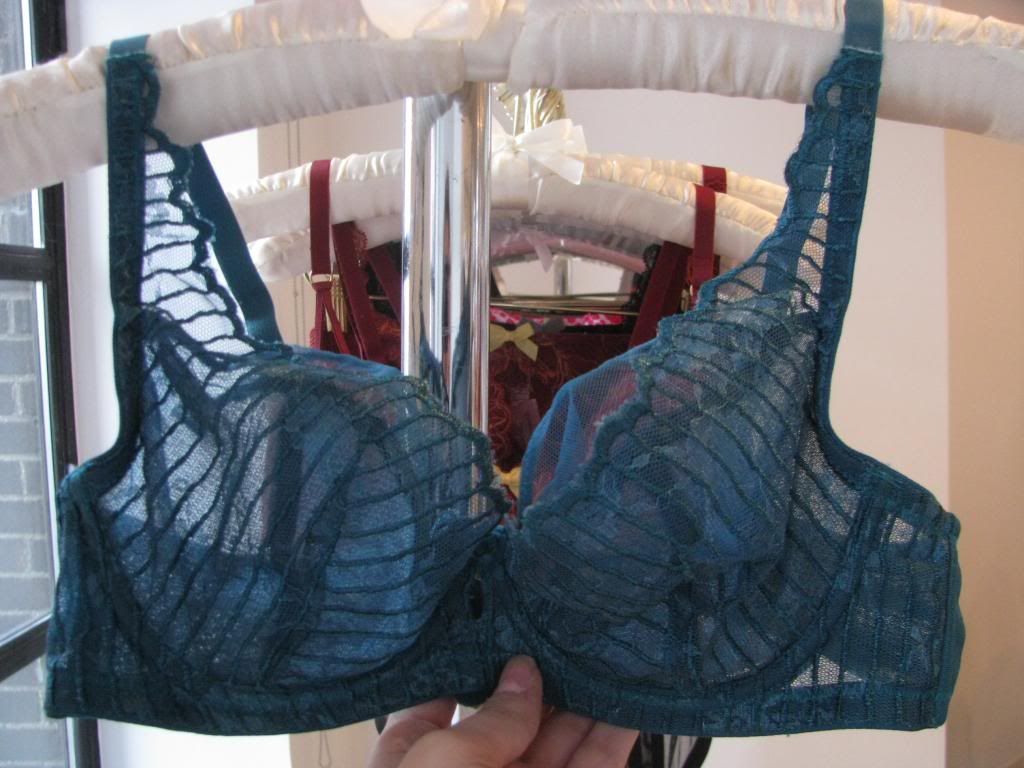 Coco in Emerald
If you're one of those ladies who long for green lingerie (I know you're out there!), then you'll be delighted by this version of the
Coco Lace
. And apologies, my amateur pictures have turned this colorway a little more blue than it is in real life so for a true look, check out the images in
this review by Sweet Nothings
.
Coco in Grey
Within each line there are two bra constructions, a three piece cup for DD-H gals and a vertical seam demi for our A-D sisters. Of course, as a frustrated half cup obsessed psycho, I'm envious of the style that doesn't come in my size range (First world problem, n'est ce pas?), but that's my only complaint from what I've seen of the brand so far.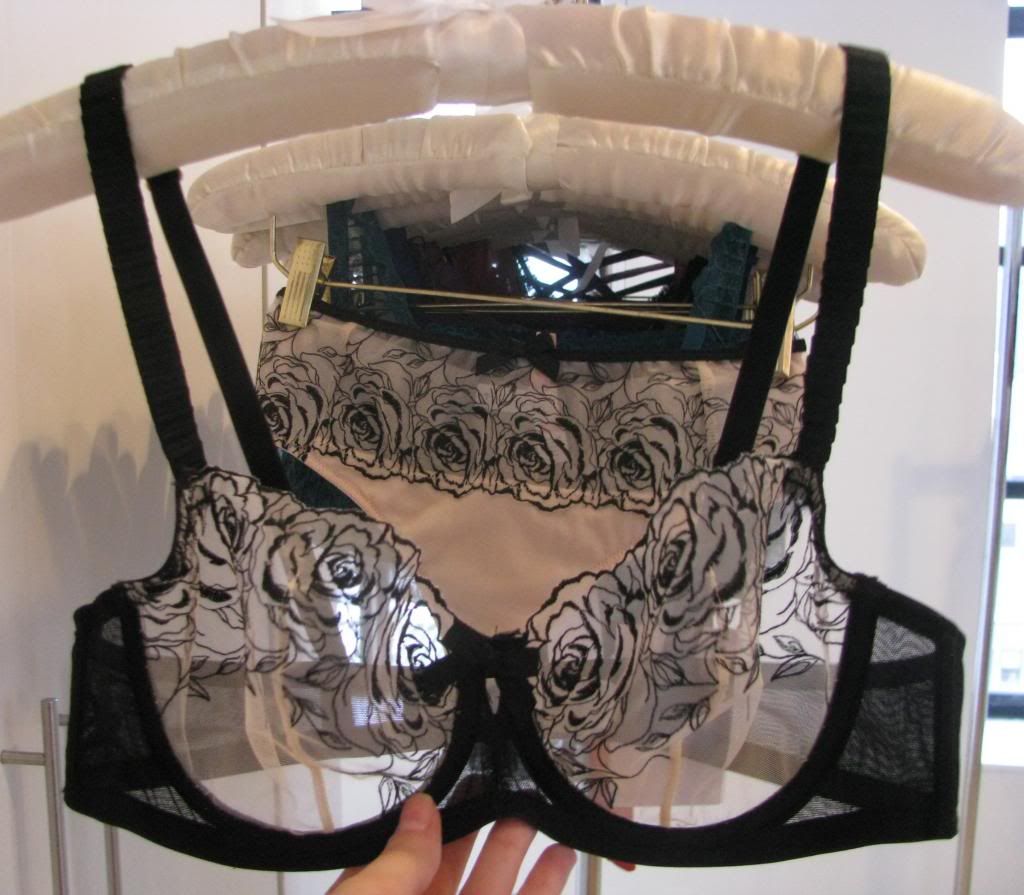 Fleur Rose in "Nude"/Black
Okay, truth time: I was prepared to
hate
the
Fleur Rose
design. When I saw the collection, a few styles had already been added to the website so I had some ideas of what I'd like/dislike beforehand. The roses seemed a bit grandiose for my lingerie drawer so imagine my surprise when the beige-y transparent/black turned out to be one of my favorites! This set plays on the tattoo theme -
a huge trend for Autumn/Winter 2014!
- in a way that perfectly combines über-femininity with a heavy dose of sass.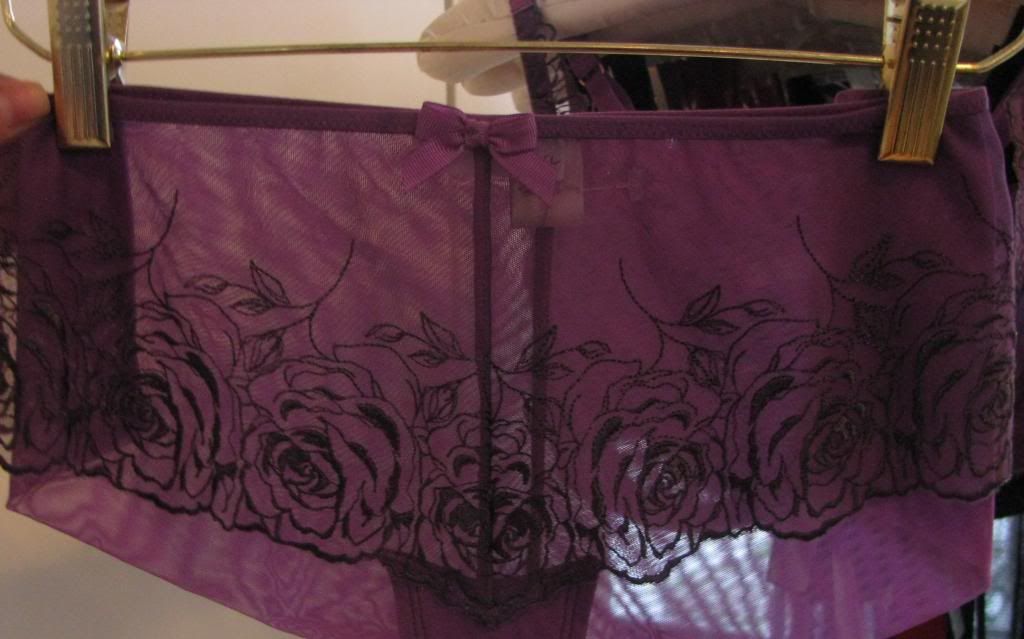 Fleur Rose in Purple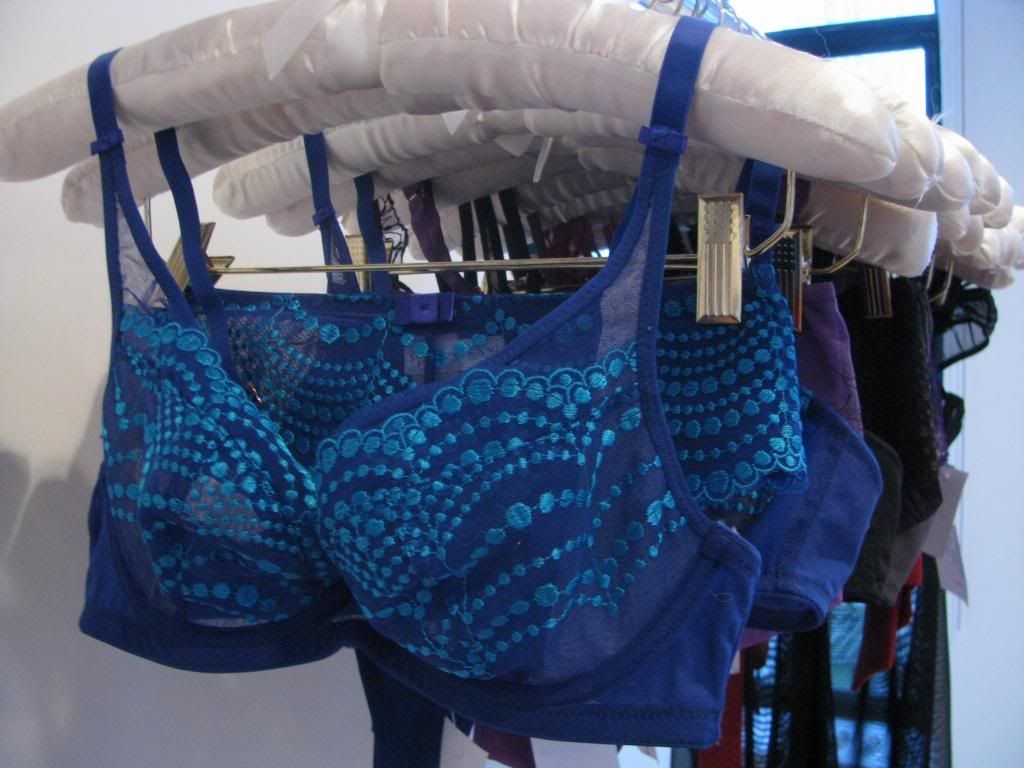 Amelie in Electric Blue
And here's where my brain broke into spasms of lingerie-aholic joy --
the Amelie
!! Right, I'm crazy for polka dots, sheer materials, flat bows and scallop details so when I saw this bad boy, I knew it was meant to be. Even though it's not usually one of "my colors", I think the electric blue is super duper pretty. But then again, the black is sooo classic! I WANT IT ALL, DAMNIT.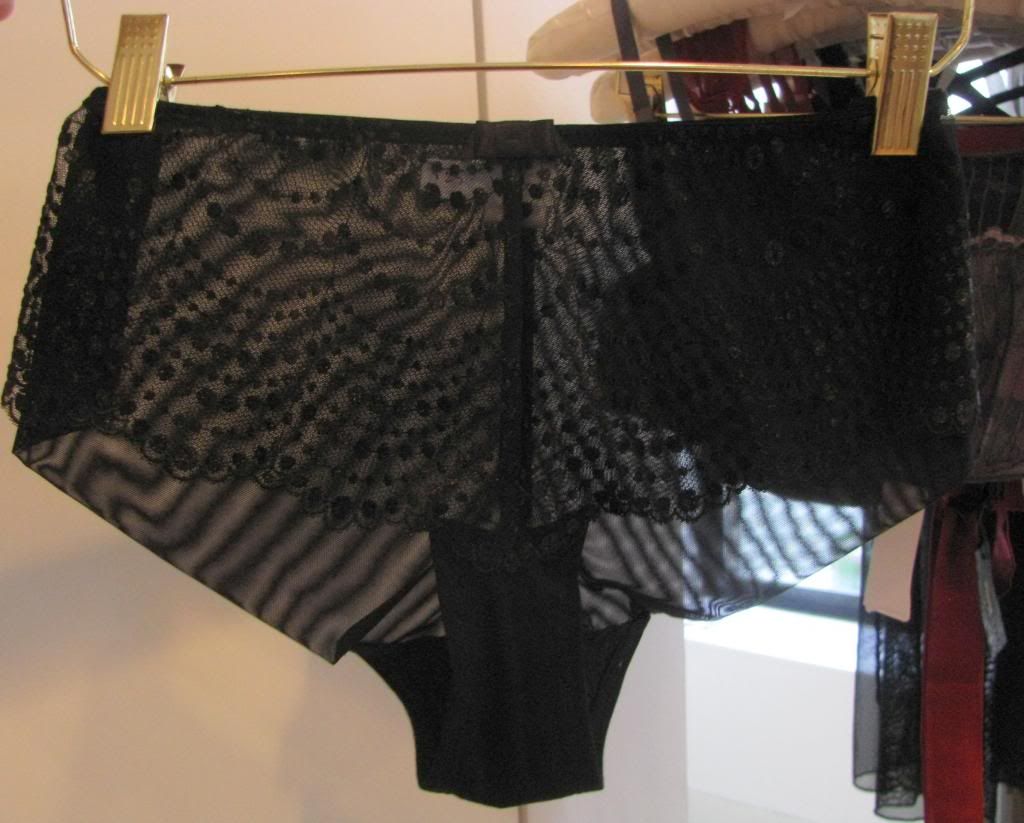 Amelie in Black
I can't forget to mention the practical information too: Lulu Tout's full bust bras are available in U.K. sizes 30 E-H, 32-34 DD-H, and 36-38 DD-G with bottoms from 8 to 18.
It's shameless to admit, given how many lingerie sets currently overwhelm my drawers, but I want one of everything! Puh-lease, somebody get me the grey Coco, the black tattoo Fleur and either one of the Amelies?? They'd make great, uh, Easter gifts...?
Sooooo, what do you think of the brand new Lulu Tout?
Have you tried one of the styles? And if so, how'd you like the fit and look??