Way back in June, I made
a list of the designs I'd like to see from full bust clothing manufacturers
and low and behold, a few of my dream items have arrived! There are
bustier crop tops
from Made in Preston and Urkye has a 1940's-inspired peplum blazer, but there are also tons of other cool DD+ jackets floating around. After talking to you guys about layering and winter style, I started to think about wearing thinner jackets under thick coats or sweaters. It's something I've never done, but I always thought looked cool. I've analyzed the selection and these are my five favorites: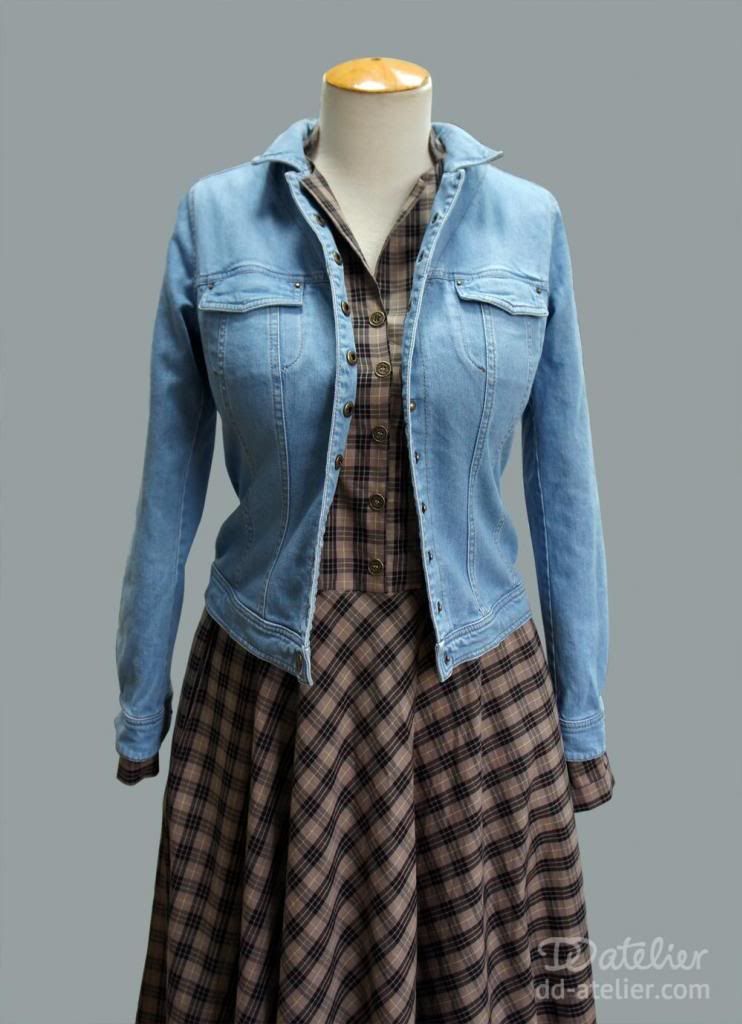 DD Atelier Denim Jacket, $87.50
I already have an unhealthy obsession with everything on the DD Atelier website, but at the moment I'm particularly lusting after their
denim jacket
. The lighter color looks so feminine and the fading has been done very well. Because they've never fit me or flattered my shape, I haven't worn one of these since I was a kid so styling it into the rest of my wardrobe would be really fun.
Pepperberry Ponti Biker Jacket, $110.87
Pepperberry brought the heat for their winter collection with a bevy of fancy frocks and several trendier tops, including this
ponti biker jacket
. I'm not usually a fan of theirs as I find their stuff a little too plain or matronly looking, but this moto jacket feels younger, more stylish, and it's much better suited for my admittedly casual lifestyle.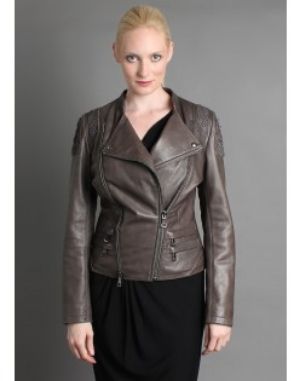 St. Bustier Portobello Biker Jacket, $535
Holy smokes, this
"butter-soft" leather jacket
is cool. Saint Bustier's luxury pieces are purely aspirational during this phase of my life, however that doesn't keep me from dreaming about the
Almost Famous-
levels of coolness I'd reach if I wore this number around town. I'm drawn to it's trendy oyster/greyish walnut color and quilt appliques, both of which soften the hyper masculinity of this style.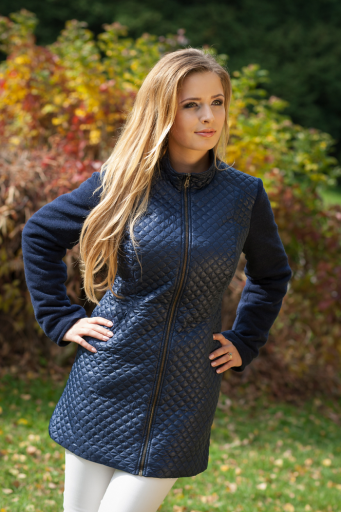 BiuBiu Ontario Jacket, $69.82
I wasn't into BiuBiu's
Ontario jacket
at first and I wouldn't categorize it as my "usual style" but I think it would make an amazing layering piece under a puffy coat. It's snuggly thick sleeves, longer length, and lightweight thermal lining would fight off those truly frigid temperatures of December and January.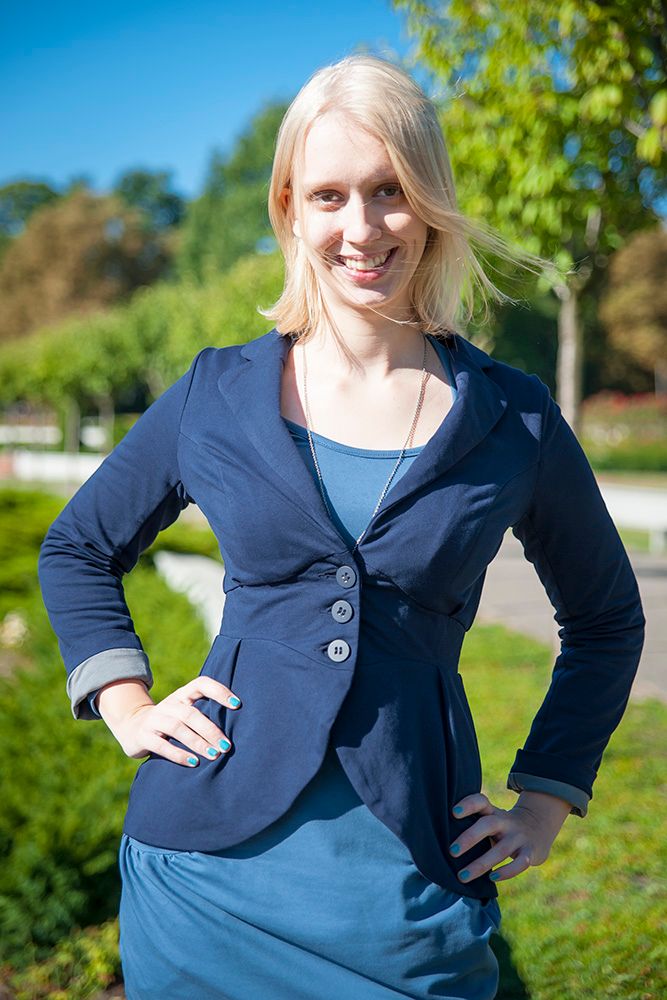 Urkye Kameleon w granacie Blazer, $64.25
Like the rest of the Urkye collection, the
Kameleon w granacie blazer
is a delight. I could never buy a design like this from any massive chain either, as my bust will always need more depth above the waist band than the typical customer and if I sized up, the waist would be too large. It's a perfect piece to buy from a DD+ retailer and it's one of those items I can see wearing all the time since it's flattering, casual and the color compliments the rest of my wardrobe.
Et toi? Have you noticed the influx of DD+ jackets this season? Are you pleased with the selection or do you have a particular favorite?