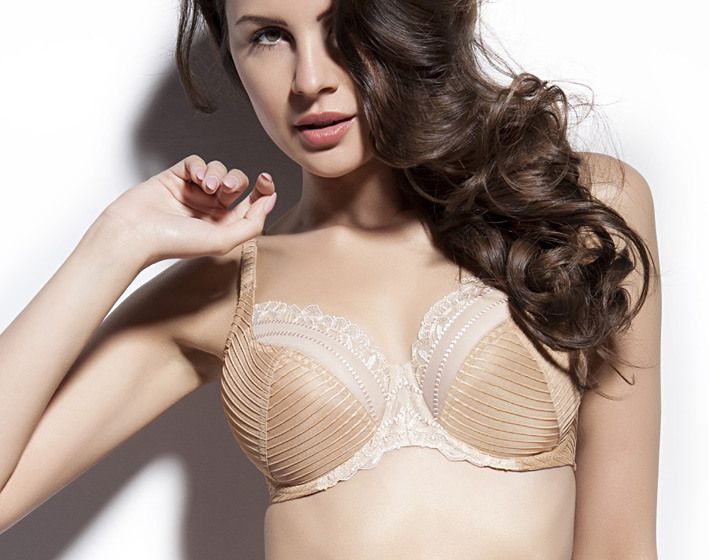 Avocado Caprice
During my trip to Poland, I met with
Avocado
at their flagship store in downtown Poznan and I've been smitten with their collection ever since. Their designs are alternatively restrained and celebratory, they have a steadfast commitment to quality and their bras are a reliably consistent fit. They're also a perfect example of what the "middle market" wants -- sophisticated sex appeal, crisp graphic details, a fresh use of embroidery, and modern, everyday coverage. Unfortunately, Avocado has also been one of the hardest brands to purchase, as their online shop didn't offer an English translation or Paypal and their boutique was in Poland, but that's all about to change! They're launching their wholesale business this month and if buyers are interested, their products could be in North American stores by the holidays!!
Avocado has assembled a wholesale catalog that contains six brand new lines and they've given Miss Underpinnings readers an exclusive first look: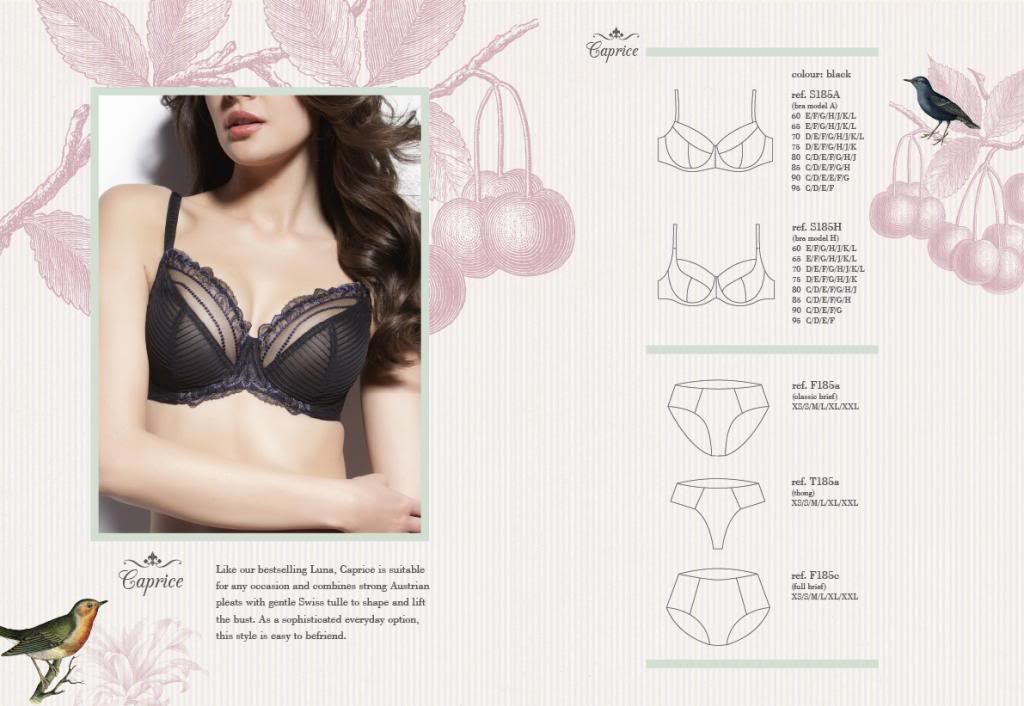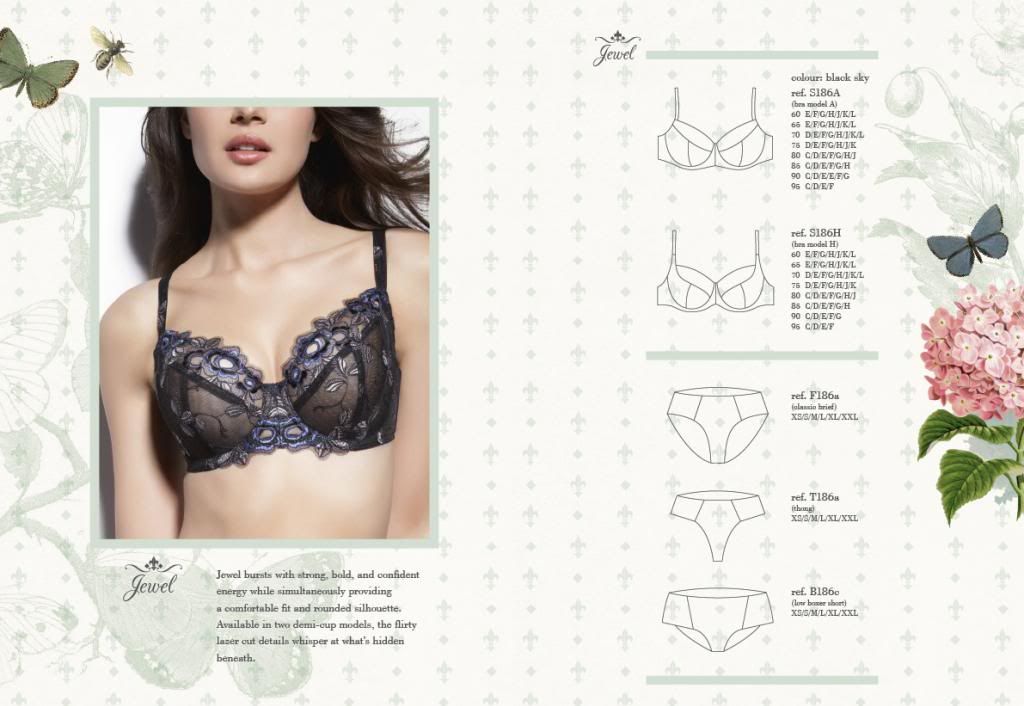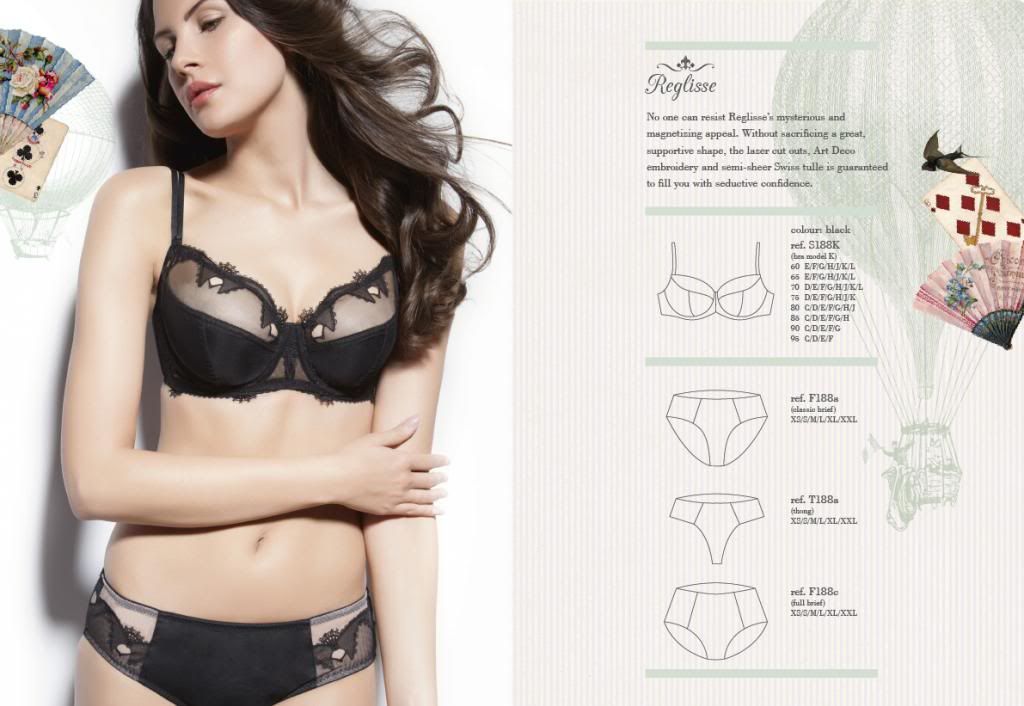 Side Notes:
1) Avocado primarily specializes in full bust lingerie and they produce sizes according to the European system, which doesn't use double numbers (i.e. DD, FF). I'm currently a British 28G and in Avocado, I wear a 60H which is what I would take be in a brand like Chantelle. They're size range is inclusive, covering 60 (28") E/F/G/H/J/K/L; 65 or 30" E-L; 70 (32") D-L; 75 (34") D-K; 80 (36") C-J; 85 (38") C-H; 90 (40") C-G; and 95 (42") C-F.
2) Avocado is updating their website so it can handle overseas orders online (the payment system used to be bank transfer only) and accommodate English speakers. The transition isn't finished but as soon as it is, Avocado will let me know and I'll announce it on Miss Underpinnings.
3) In the next few weeks, I'll be holding my first contest on Miss Underpinnings and the winner will receive an Avocado set of their choosing!
4) If you're a lingerie retailer and are interested in stocking Avocado, you can contact them at info@avocado.com.pl.
If you'd like more information about Avocado, I've covered them in the posts below and
the Lingerie Lesbian wrote a great review of the Soir de Paris
.
Avocado
Fit Comparison: Ewa Michalak, Avocado, Comexim, Ewa Bien, Samanta, & Corin
I'm Obsessed: Past Avocado Catalogs
The Middle Market and Why Freya Should Join It