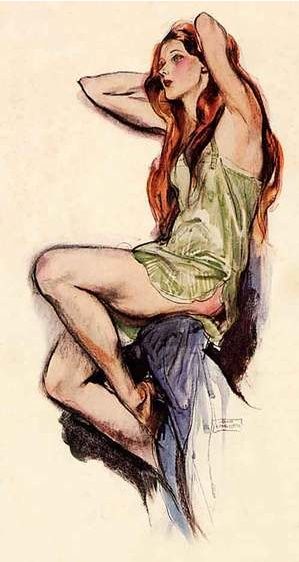 John La Gatta for Laros Lingerie, c. early 1940s.
Full busted women are allowed two choices when they go lingerie shopping and I'm growing dissatisfied with both. On one side, Tutti Rouge, Cleo, Bravissimo, Curvy Kate, and Evollove reign over the market for youthful spontaneity; the second domain belongs to Fantasie, Fauve, Empreinte, Prima Donna, Panache, and newcomer Harlow and Fox, who offer elegant timelessness and exquisite European laces. As much as I love both, I don't completely relate to either. I've outgrown the juniors' section and I'm not ready for side support panels or full cups. I don't think I'm the only one who feels this way so I've begun to think of myself (us?) as "the middle market". We're the ones who are caught between too cute and too classic. Every full bust brand assumes we're part of their target demographic, while no one seems to be designing anything expressly
for
us. And that's where Freya comes in...