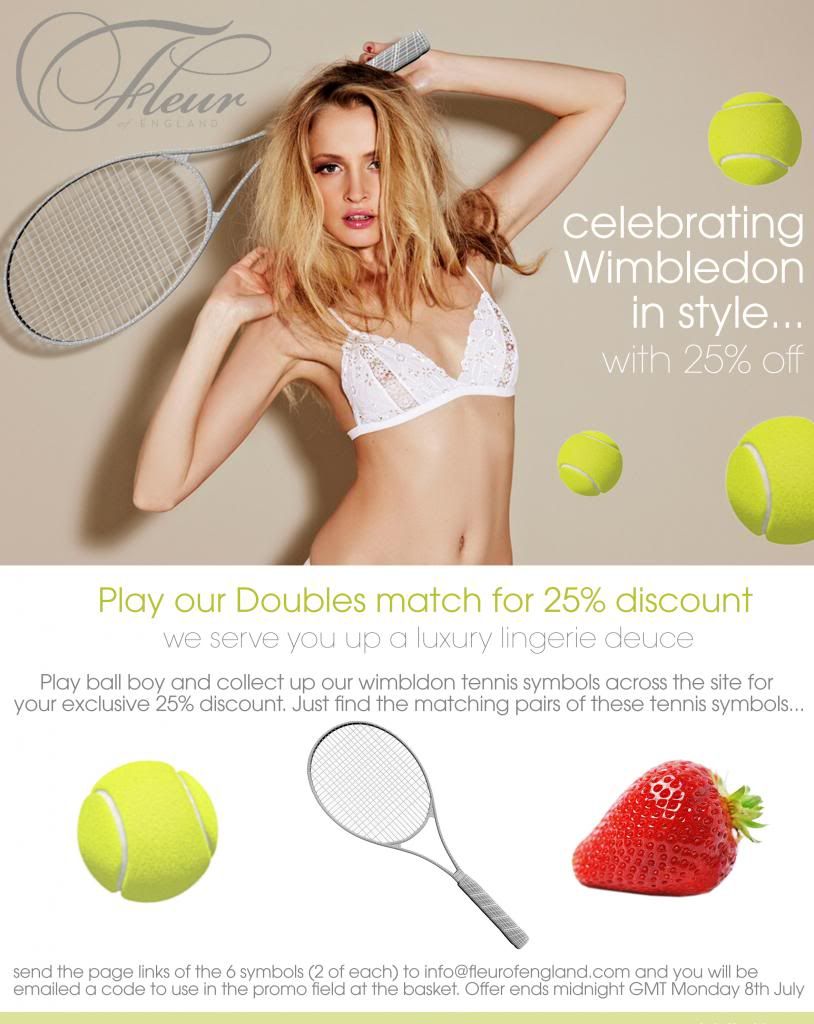 In celebration of summer, great tennis, and I suspect a nod to American independence, Fleur of England sent over these promotional details this morning. I might be adding in a bit of patriotic pride in there, but let's go with it because the company is offering 25% off on their luxurious and breathtaking lingerie. To get the discount, you must locate two of the three objects seen above and email them to info@fleurofengland.com. It gets crazier because I learned earlier this week that technically the brand produces full bust sizes. Their cups are A,B,C, D, DD, E, F, G and they offer 28-30 DD-G, 32 DD-F, 34 DD-GG, and 36 DD-F. Those offerings capture anyone on the smaller end of the size range and for an independent label, it's a shocking and smile-inducing inclusion.
To my fellow Americans, Happy 4th of July!!!
To my U.K. readers, Happy Wimbledon Season!
And to everyone else, I hope you're having a wonderful day. :)