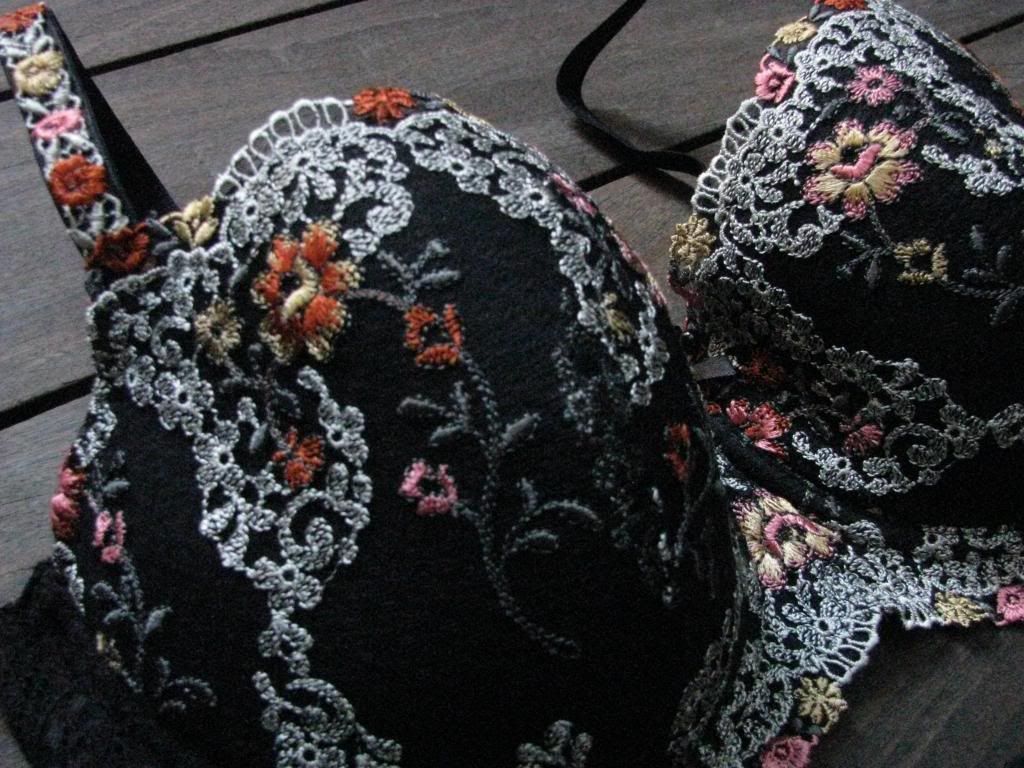 Ewa Bien Driada
Last Wednesday, I was invited to see the Autumn/Winter 2013 collection from Ewa Bien in New York. The widely popular Polish brand was in town to meet with potential distributors and retail contacts in the United States, as they're eager to introduce their lingerie in North America. Their meetings, they told me, had gone well and their products were received with enthusiasm, but they hadn't received any orders yet. Some of the lines I saw for their next collection were breathtaking and I'd love to be able to buy them here. So, that leaves me -- and all the Ewa Bien North American fans! -- waiting with bated breathe for word that they've been picked up. The only people who've seen this collection are New York store owners and buyers, it hasn't premiered in Poland or any other international market yet so this is an exciting, exclusive look at their upcoming collection: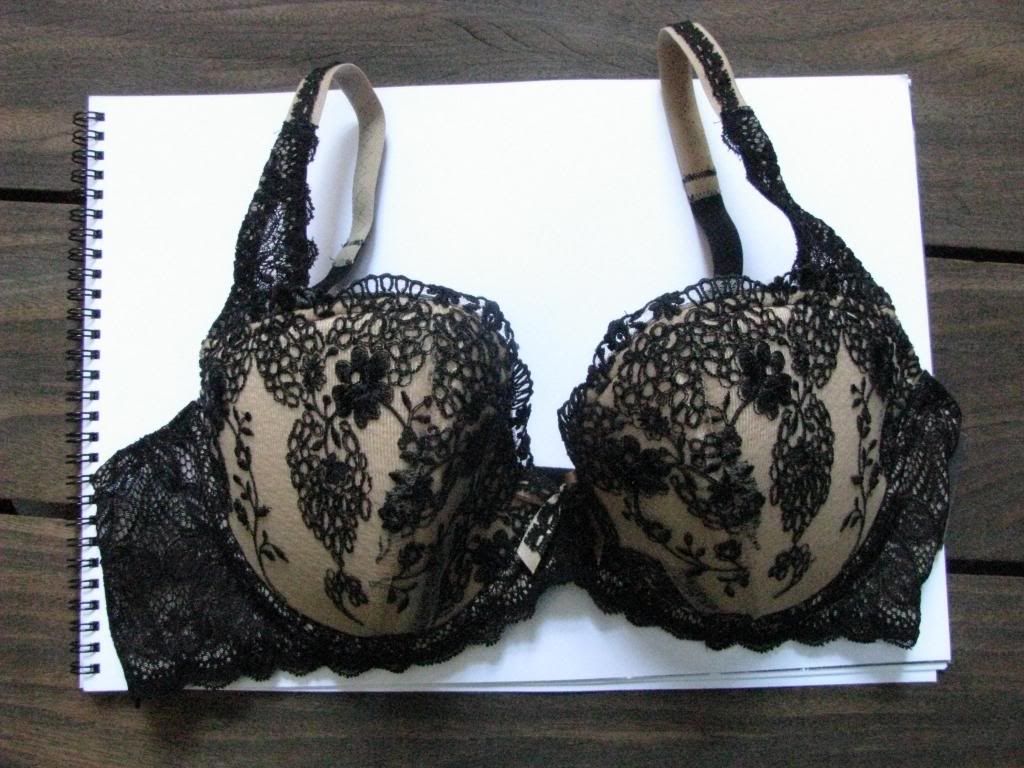 Asteria (New)
The first line of the collection, the Asteria, gave me an idea of what was to come. It's a sultry and arresting design and a fun use of beige. Ewa Bien is introducing two new shapes for this season, the #213 and #220. The #213 is a typical plunge, with sheer fabric detailing from the cups up through the straps. The same details apply for the #220, but it's a more balconette style (Above).
Driada (Recoloring; S/S 13 Offering is a White with Pale Pink Accents)
Quite typically for a Polish brand, Ewa Bien has recolored their Driada line. Instead of keeping the S/S 13 white version available concurrently, this black and silver combination will replace it. I was quite struck by this new colorway since silver is seldom used and when it is, it's done quite subtly. The strong use of the color felt fresh and the details were just mesmerizing.
Galia (New)
Can you see what makes the Galia special? Don't worry, I couldn't tell either, even when the bra was in front of me. The black swirls are raised so this velvet-y, soft material gives the line a seductive tactile quality. Ewa Bien hinted that it had the texture of a teddy bear, which is ironic given how sexy this line is.
Furia (New)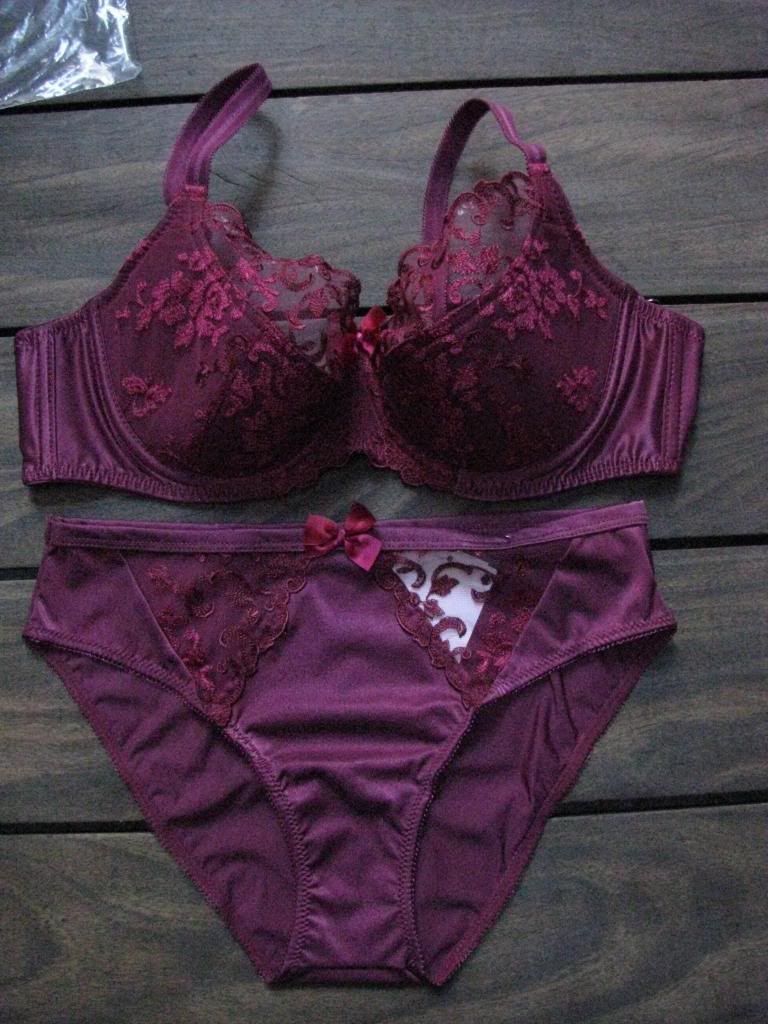 Talia (Recoloring; S/S 13 Offering is a Light Turquoise)
Pares (All recolored)
Pares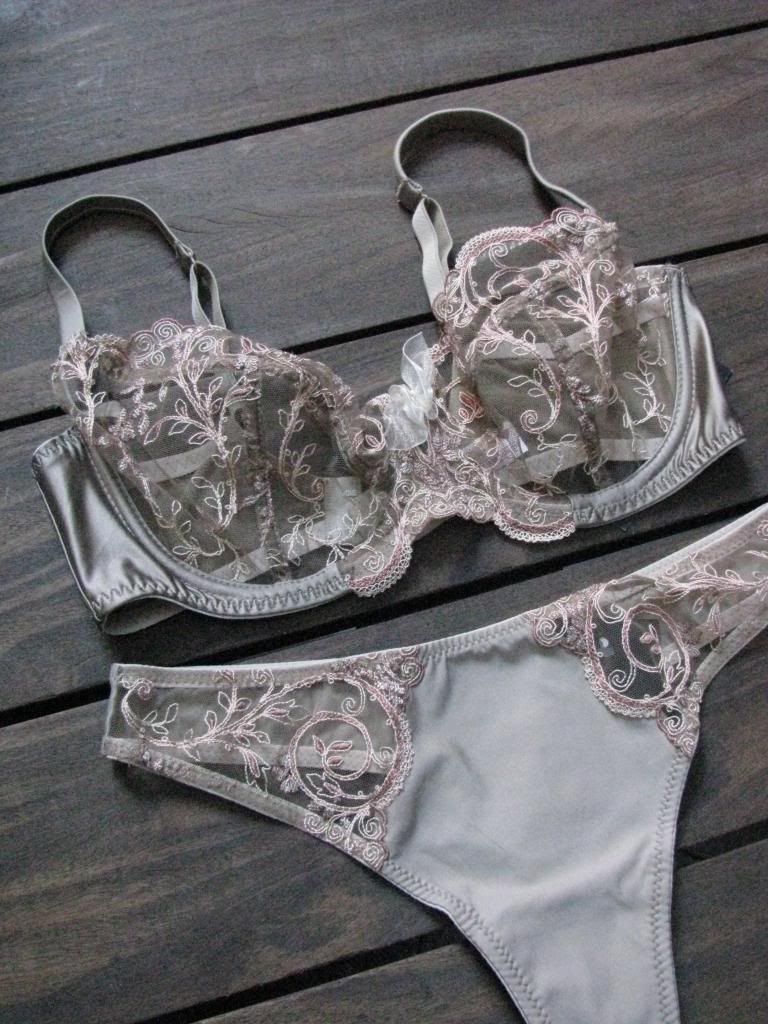 Pares
Pares is a big line for Ewa Bien and appears in multiple colorways each season. For the Spring, it was out in white, light blue, and coral and now, it'll come in electric blue, black, and the taupe above. Pares also has the largest number of bra styles available in one line: a push up, padded balconette, half padded, soft three piece cup, and a sheer demi.
Diana (New)
The mermaid bra! I spent most of my girlhood obsessed with mermaids so when this was pulled out, I gasped. (Side note: Did you know
Syrenka
, a fresh water mermaid who wields a mighty sword, is the official symbol of the city of Warsaw?)
Ossa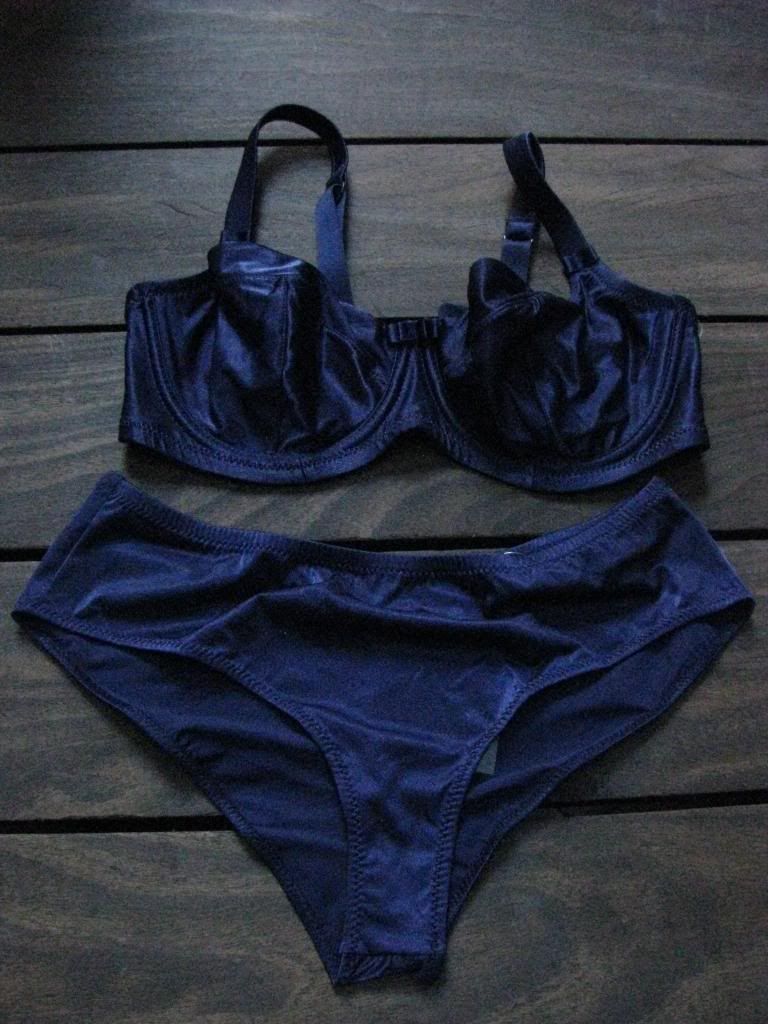 Ossa (Seasonal colors)
Ossa is Ewa Bien's basics range and it contains only two bras, a soft smooth cup and a padded balconette. This bold red and classic navy are the two 'fashion' colorways for the Autumn collection.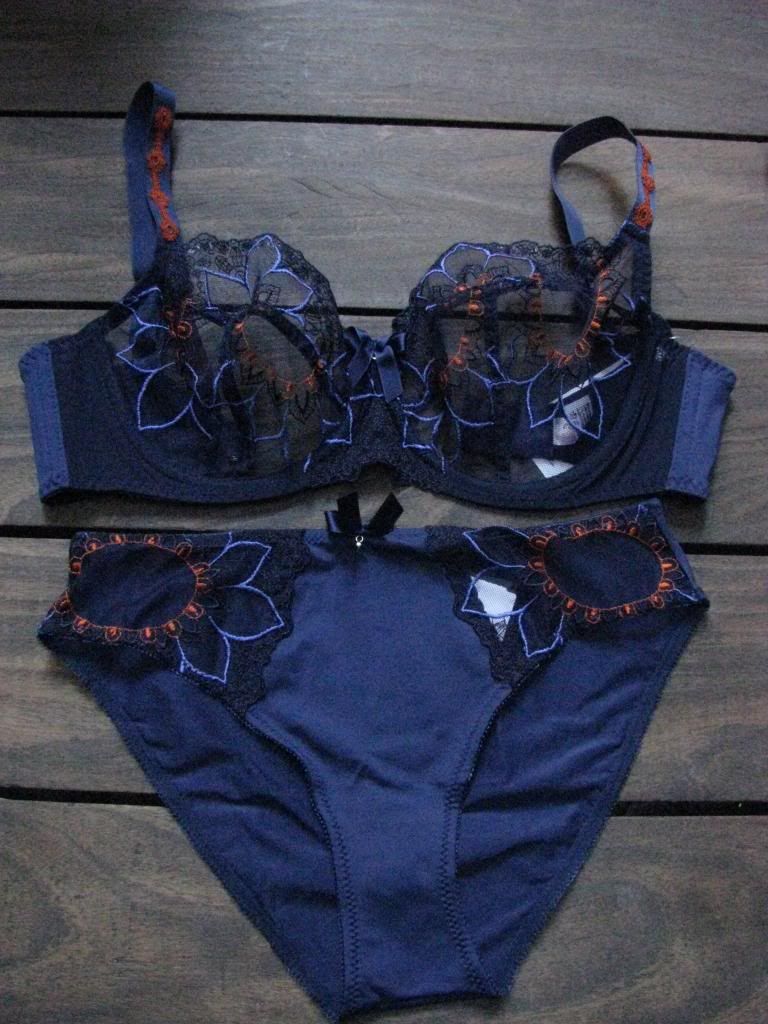 Polia (New)



When meeting with a popular New York lingerie boutique, Ewa and Joanna Bien were told the Polia has "too much" visual detail. I completely disagree, the cathedral petals and the eclectic interplay of shapes is arresting. What's your take? Are you pro- or anti- Polia?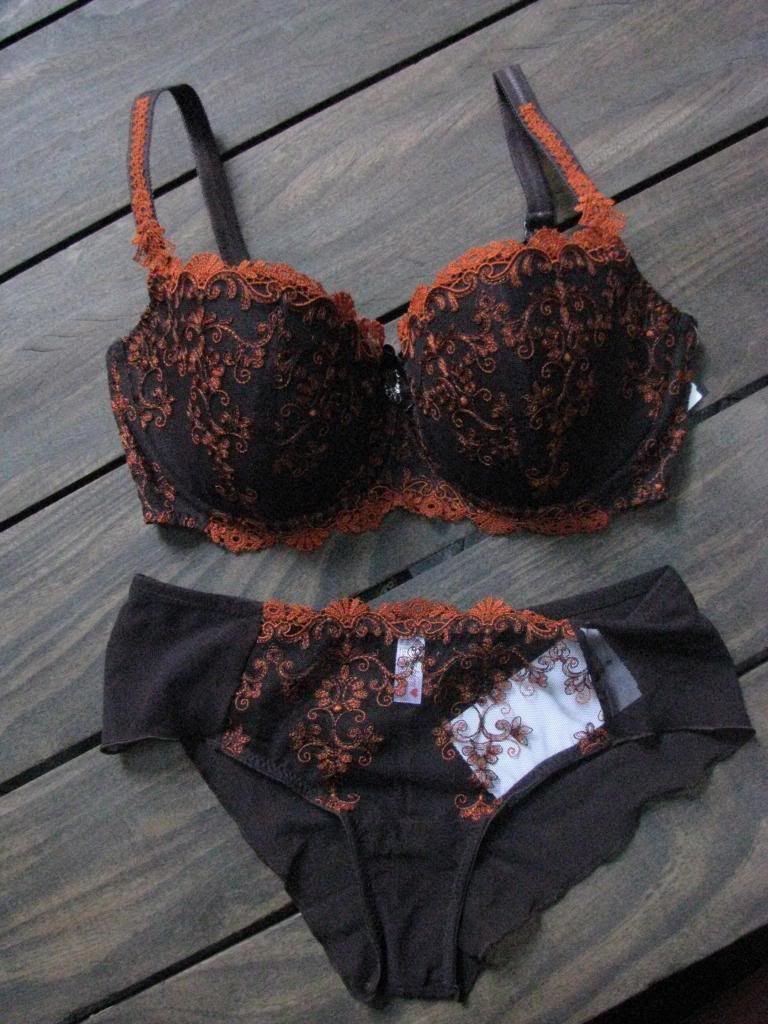 Mitra (New)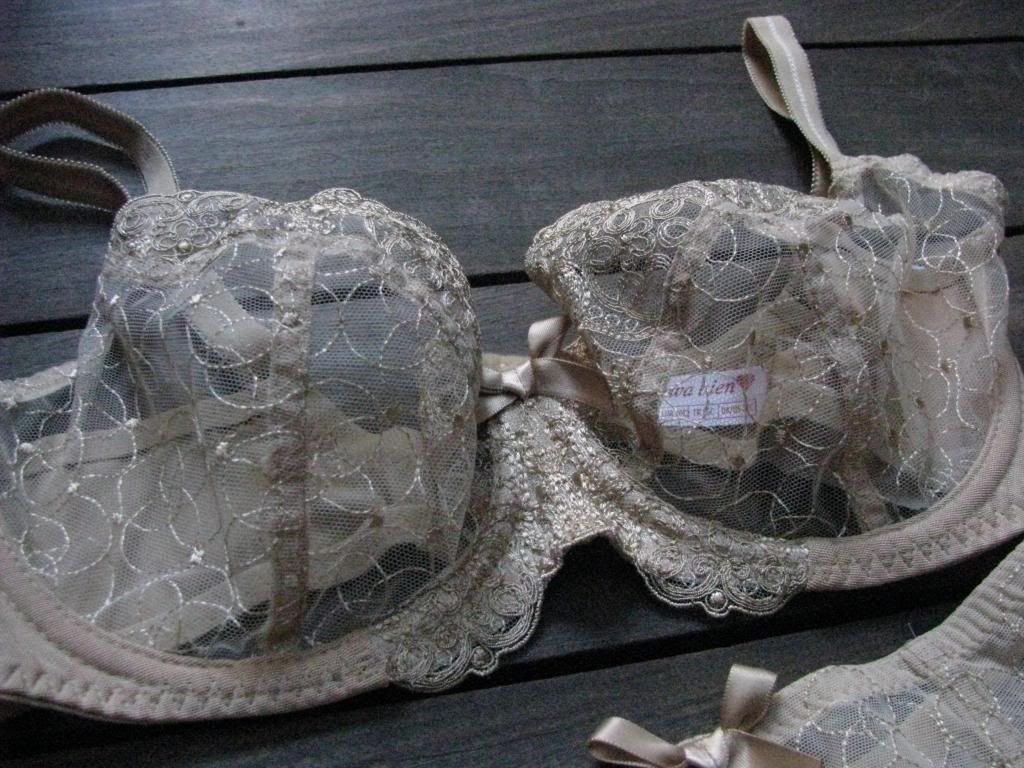 Maja (Recoloring from A/W 12)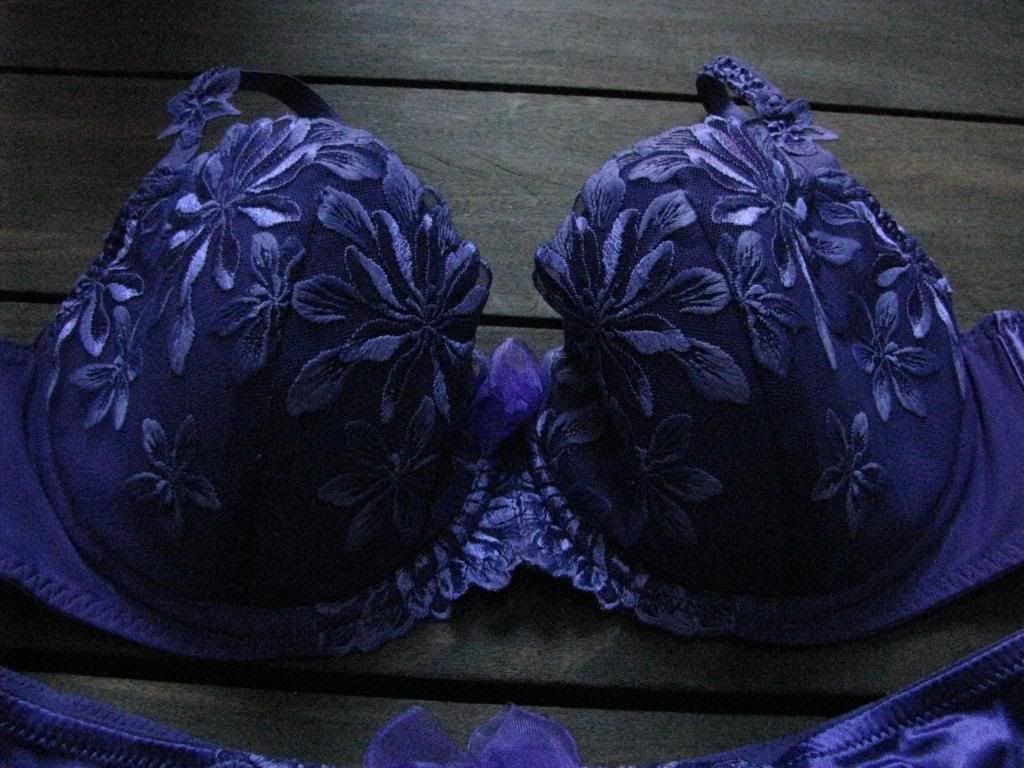 Nete (New for A/W 13)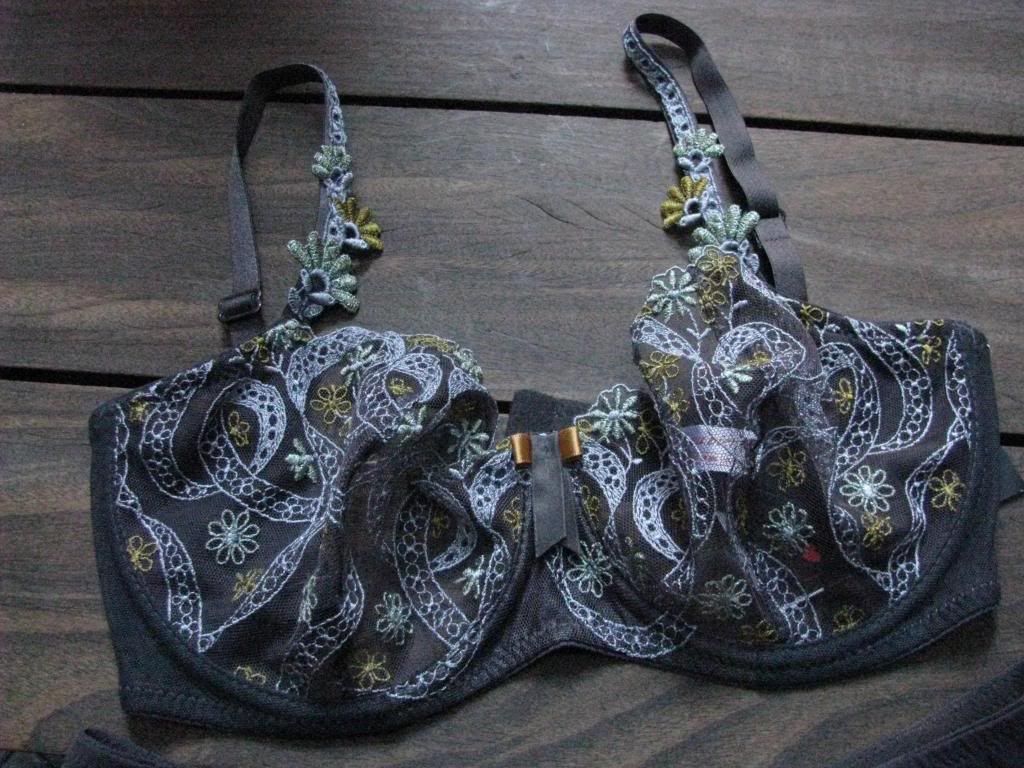 Tetyda (Recoloring; S/S 13 Offering is a Sage Green with Coral Accents)
I WANT THIS. I think the Tetyda was easily the best of the collection. While the pretty petals obviously dominate, the grey embroidery looks eerily serpentine and the colors are on trend, but unusually mixed. Fashionable mint, subdued mustard, and two contrasting greys all in one design!? It's genius.
Nemezis (Recoloring; S/S 13 Offering is a White with Gold Accents)
Side notes:
- Ewa Bien has really stepped up their matching undies game: The embellishments on the bra's center gore, which are traditionally repeated on the front of the panties, was almost always in the back on Ewa Bien's new pieces. There was an abundance of tangas (a personal favorite!), butt flattering ruching, bubble hems for smooth wear, and a flirtatious ruffled hem. A+ on panties.
-60 cm bands: After feedback that their bands were loosening too quickly, Ewa Bien began a different construction technique this season and reinstituted 60 bands. For the Autumn/Winter collection, there will be one style, the sheer vertical seam demi (#130), which will be produced European 60G and H sizes across all lines.